Warehousing
From Potatoes to Industrial Property (aka Warehousing)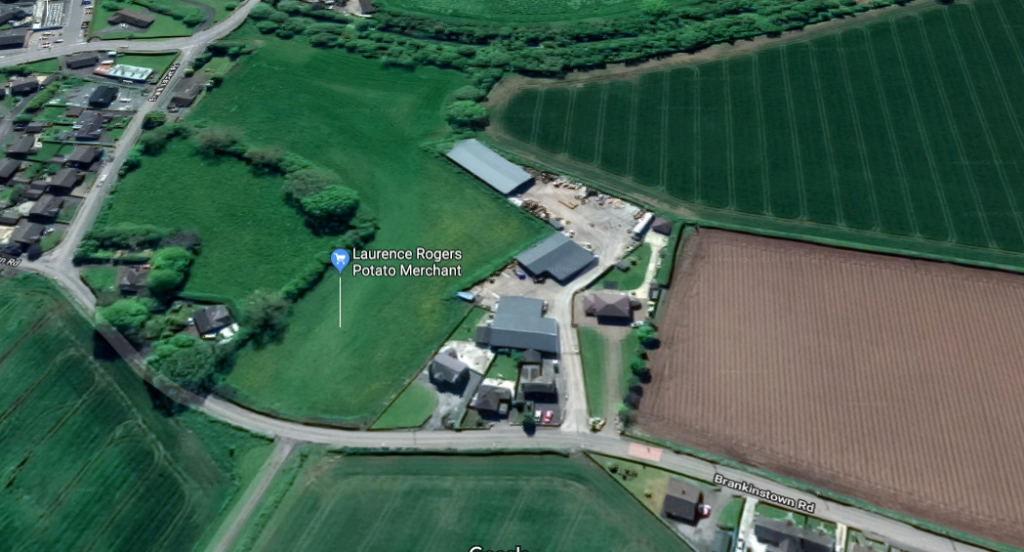 My decision to join uTenant a year ago; to move from supply chain, transport, and logistics to industrial real estate has led many to beg the question: why? Why did I—someone with a passion for, and a promising future in, the supply chain industry—change trajectory in favour of the seemingly archaic, bricks-and-mortar landscape of industrial real estate? The answer: the tide is turning, and uTenant is a part of the next wave.
Industrial property is not a dirty word. Simply speaking, it refers to the warehousing space at the heart of business operations worldwide. Most, if not all, of the products in our life arrive in a container at our ports and subsequently need to be stored somewhere before being moved to the next location and/or into the hand of the customer/consumer. This is why the value of the warehouse cannot be underplayed—it is the heart that pumps the blood, i.e., goods, across the body, i.e., cityscapes and beyond, via 'arterial' roadways. I myself have witnessed firsthand the importance of a warehouse to a business, or a 'shed' as they were called in Ireland. Alongside my Dad, I helped build and transition our inventory into a newly built cold storage facility, assembling the racking to house more potatoes than you could ever imagine. (see aerial image above)
For years, industrial property has been overlooked as a back of house function. However, the times they are a-changing, and making the correct decision regarding company-specific industrial property needs is vital to providing a competitive edge in a transitionary era, particularly in Australia's growing capital cities. One only has to look at the ongoing e-commerce boom in Australia due to COVID.19 to recognise how essential the location(s) of warehousing facilities are to reducing the costs and complexities associated with storage and distribution. With 65% of Australia's population living in and around major cities, e-commerce companies need to centralise their operations in strategic proximity to both key transport hubs and the consumers themselves.
But, I digress—back to the story. When I pieced this all together in my mind, I realised that there is no better moment to help a business optimise their supply chain than when they are in need of a new warehouse. That is, first look for value in four walls and a roof, and the inbound logistics and outbound distribution processes will follow suit. As a current Director of the Supply Chain & Logistics Association of Australia (S.C.L.A.A.), I am blessed with an invaluable network of forward-minded people, so if I cannot help you find 'the one'—a warehousing space that suits your needs—, I will find someone who can.
The matching process, between tenant and space, is accompanied by myriad questions: Where should we locate our warehouse? Should we have multiple warehouses? Should our business go to a Third Party Logistics Provider (3PL)—for some of all of it? What size and shape of facility works best? What height should our warehouse be? How many dock doors does our business need? Should we be in closer proximity to our customers or our suppliers? What type of racking do we require? Should we look at automation, and thus do we require a different type of warehouse altogether? Are we holding enough or too much inventory? How much office space do we need? And how much parking space? The list goes on, but that we will address those in detail across future articles.
Alas, there is no panacea. Tenants can, have, and will continue to move transiently into and out of warehouses as their operational requirements change over time. However, there is one certainty in all of this: as more people migrate to major cities, they will increasingly want more products available to them, right now. As such, to service this new breed of consumers, businesses must be willing and able to provide goods to the population in a more time- and cost-efficient manner, consequently competing for the best warehousing spaces that will enable them to do so.
If you are considering an industrial property or warehouse to lease for your present or future business needs, feel free to contact me directly or register your interest at uTenant.com.au for a confidential, transparent, and obligation-free discussion about how we here at uTenant can help.
Alternatively, if you're looking for (on-demand) short/ long term storage or a new 3PL, then check out our newly launched free pallet/ storage matching service https://utenant.com.au/third-party-logistics-request
If not, just follow our linked in page to watch our journey as we set out to become Australia's new way to find an industrial property.