Warehousing
Getting ready to move? Use our warehouse relocation checklist.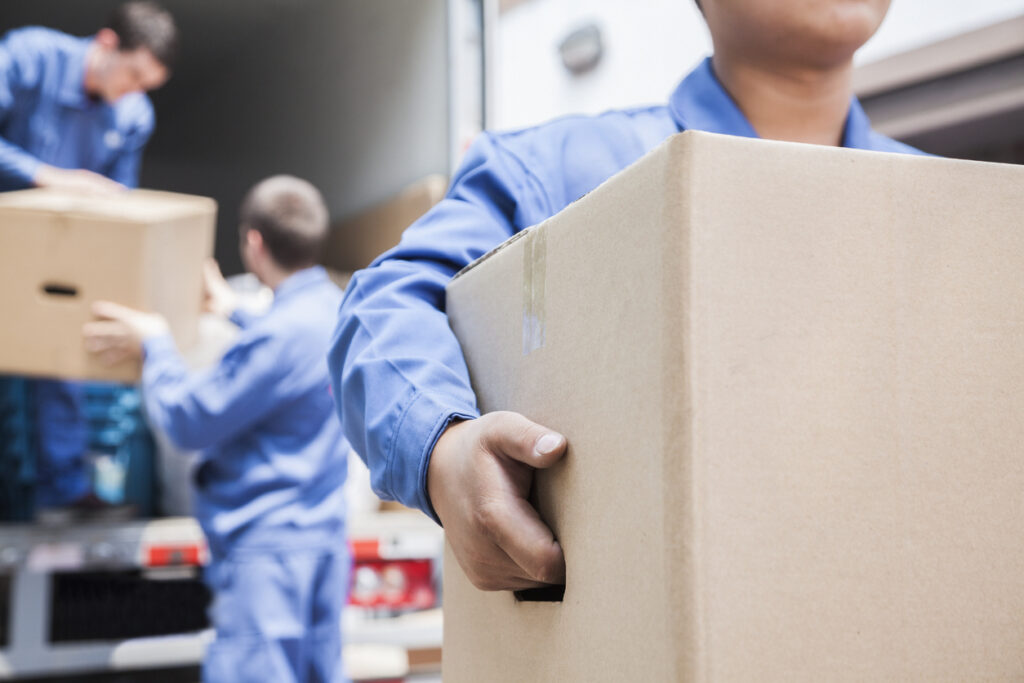 Whether you've outgrown your current location or you wish to move closer to suppliers or customers, moving warehouses can prove to be problematic and time-consuming, especially if you don't have a sound relocation plan in place. Create your project plan for moving warehouses with this handy checklist and avoid potential relocation headaches.
Schedule the move
There is never an ideal time to move warehouses, however, by picking a date and scheduling your move with staff and removalists, you can begin planning to ensure as smooth a moving process as possible. You will need to work out what your employees' schedules will be during the move and inform them of any changes to their tasks throughout this period. You may find that reputable warehouse moving companies are booked out weeks in advance so it's important to schedule in the move with your chosen removalists early. You should get a few quotes from different companies, compare pricing and find out if they are able to dispose of any excess equipment/machinery that you may not wish to take with you to the new location.
Check warehouse regulations and permits
You may need to obtain building permits or approvals to set up or make fit-out changes to your warehouse. Contact your local council to find out about their specific requirements. They will be able to tell you if you require a building or planning permit.
It is also important to ensure that emergency evacuation routes are taken into consideration when you are planning the layout of your warehouse.
Change your address and tell everyone
Begin contacting your clients and suppliers as soon as the lease is signed and the deposit is paid. You will need to inform your customers and suppliers of where you are moving to, when, and if and how they will be affected.
You should allocate time to updating your supplier delivery address, staff email signatures, business directory listings, website, social media pages and business cards. Once you're established in your new location it's vital that everyone can find you. Stock being delivered to the wrong warehouse could prove to be very costly to your business.
Your business phone number is an important part of your business. Make sure you contact your phone service provider to arrange the transfer of your existing business number to your new premises. That way, once you've moved you'll be immediately open for business. Don't forget about informing your utilities companies and arranging any necessary postal services.
Check your Make Good provisions
Check your make good clause in the lease agreement before you remove any parts of the existing fit-out. You need to know well in advance if the make good provisions require you to return the warehouse to the original condition it was in when you entered the property. In some cases it may just be a matter of carrying out repairs or maintenance in order to make good. Speak to your landlord as early on as possible. They may be able to find a new tenant who will be happy with your fit-out, meaning you might not have to remove it, partially or completely.
Allocate the right resources to the move
Businesses run more smoothly and efficiently with effective management and the right resources. Your move is no different. Make sure that you plan and allocate not only packing and moving resources but also enough moving management time and staff to ensure that no important aspects of your moving process are being missed. It is impossible to accurately estimate the time that it will take you to move. Things will inevitably go wrong and your moving times and costs will increase but you can mitigate these with effective management and contingency plans.
You may need to begin organising all the items to be moved weeks ahead. There will be some items or machinery which are fragile or need to be handled with care. These need to be packaged accordingly and identified for the removalists. Your staff will need to decide which items are going to be thrown away or need to be recycled.
Make sure that you have qualified people moving your valuable equipment and that you have capable staff in place to oversee the move on the day. Your average removal company may not have the tools or equipment necessary to safely move your industrial equipment. Take the time to find a qualified removals company with the expertise to match your requirements.
However big or small your warehouse, uTenant can put you in touch with trusted businesses to help you relocate without the headaches.
Download our handy Downloadable Warehouse Relocation Checklist
Good luck with your move and if you have any questions about moving into a new warehouse feel free to get in touch with us.