3PL
HNY! What to expect from logistics in 2021 | uTenant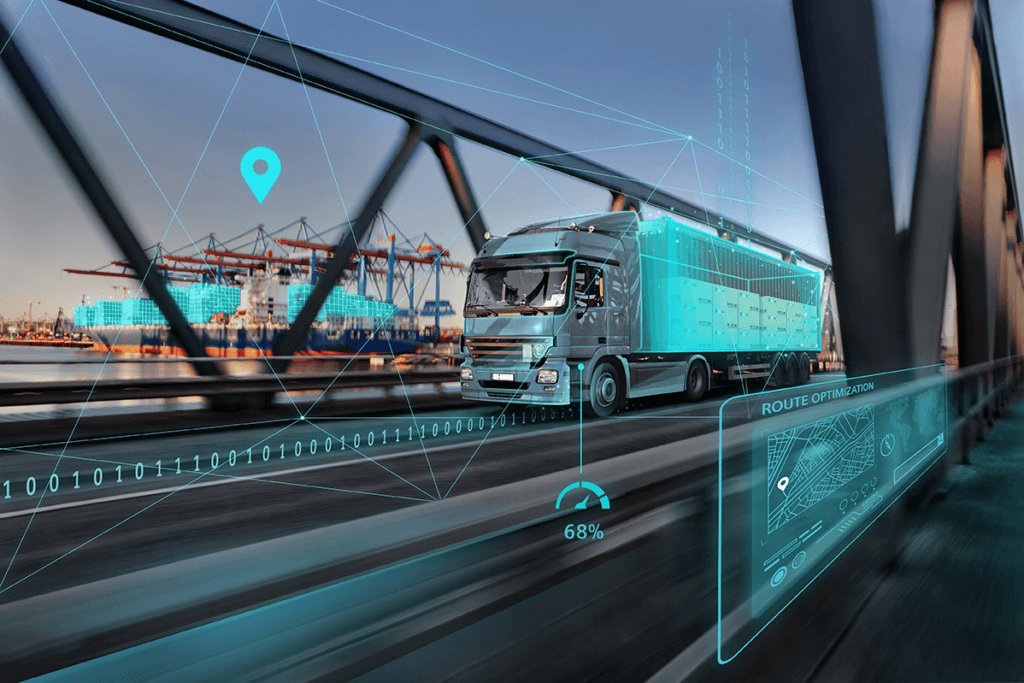 Many of us working in logistics and supply chain hear these kinds of words daily: IoT, Blockchain, AI, sustainability, omnichannel marketing… etc, etc.
Without a doubt the role of technology in a post-pandemic (or let's be honest, mid-pandemic) world is thriving. But technology systems now prioritise their purpose beyond stock, order and delivery, as we see more systems in place to manage risk, security, customer service and process automation.
With this in mind, let's look at the key trends shaping logistics in 2021.
Agility
If 2020 has taught us anything, it's that those supply chains that are more flexible, work better. Operations now need to respond to changes at short notice when unforeseen challenges come to play. Third -party logistics gain the advantage if they can navigate disruption and scarcity with confidence.
An agile operation can predict and prepare for change, identify potential problems and solutions and respond swiftly.
Blockchain
To put it simply, Blockchain technology distributes data through a secure and transparent system, meaning vendors, shipping lines, 3PL's and the end-customer can collaborate on a single platform.
Using encryption codes and time-stamp ledgers, a blockchain technology system is secure, safe and limits fraudulent threats. And not only that, but it enables less disruption to your customer service. As we face another year of uncertainty, visibility could be the differentiating factor between you and your competitors.

Better forecasting
We are very fortunate that today's data availability and analytics capacity create far more accurate and reliable ways to meet business requirements for 2021. Where analytics may not always yield the perfect foresight (especially as we navigate highly unstable challenges), but they can help you identify those underlying drivers that are most likely going to affect your business' top line.
Omnichannel is the new normal
Hubspot marketing teams are predicting that in 2021, customers choose customer service over product/service and cost, meaning logistic companies need to prioritise their operations to meet their clients needs. As omnichannel becomes the new normal for businesses around the world, with opportunity for simultaneous purchase and delivery, the demand for seamless logistics booms.
Some other highly valued, but not yet widely adopted trends include
(sourced: https://bit.ly/3pPcPgO)

Next Generation Control Towers


A robust supply chain control tower is built on a cross-functional, end-to-end digital twin of the supply chain. It includes visibility to how events across the extended supply chain will impact the ability to fulfill orders to customers.

The digital twin models the constraints in transportation, warehousing, production and then can produce optimised plans to handle the inevitable exceptions that arise.

In the past a supply chain control tower tended to be focused more on handling transportation exceptions or be more focused on orchestrating around exceptions rather than using true optimisation to maximise service at the lowest cost.

In order to get the data, clean it, and normalise it, most of these modern control towers are being built using data lakes.
Robotic Automated Storage and Retrieval


In the last few years a form of goods-to-person automation has come to market. These "robotic shuttle systems" are a hybrid of traditional shuttle systems and free roaming robots.

Benefits include high storage density and a high degree of flexibility due to the dynamic movement of bots. This bot agility removes throughput and sequencing constraints, providing increased productivity potential.

These solutions align with the operational needs of many industries. However, they are coming to market just as demand is accelerating for same-day fulfillment of online orders. This spike in demand is especially prevalent in e-grocery fulfillment which means these solutions may be fulfilling our next online order!


Robotic Process Automation (RPA)


Robotic process automation is a software that's used to automate high volume, repeatable tasks. Over time, enterprise systems develop better automation and users can do their job more effectively. But companies using legacy systems may have the opportunity to use an external RPA solution to automate the work inside the legacy system.

RPA's do this by performing the same computer keystrokes and opening the same modules humans do.
---

As we enter another year of uncertainty, as well as changes in buyer habits and online growth, make sure your logistics partner is equipped to manage your requirements.
If you're looking for a 3PL to better suit your business, uTenant can find your perfect match - https://utenant.com.au/third-party-logistics-request
Simply enter your requirements here or get in touch to talk to one of our friendly team members - admin@utenant.com.au