Warehousing
Create Sustainable Warehouses this #EarthDay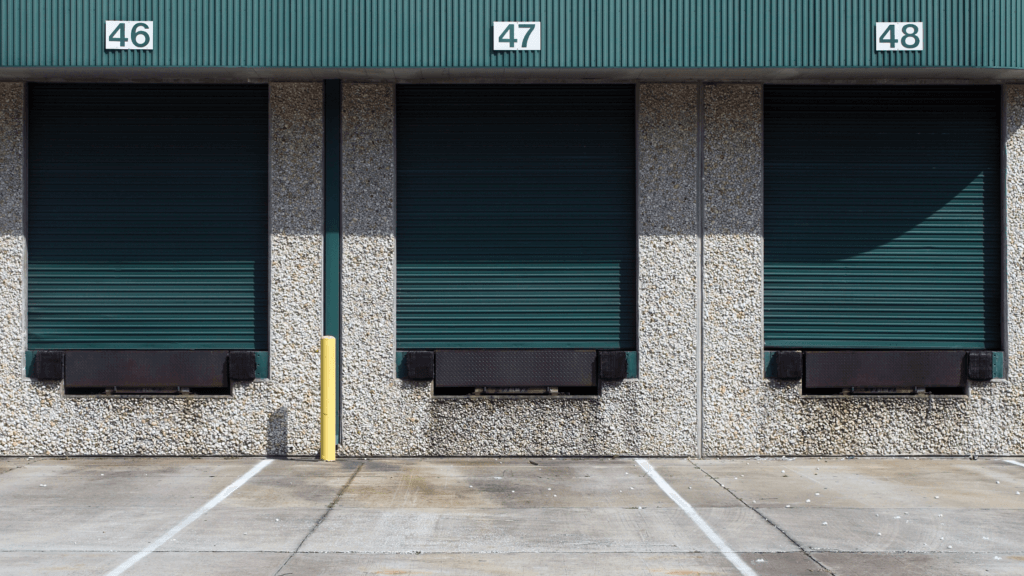 Sustainable warehouses balance all aspects of your warehouse operations, including economic, environmental and social inputs and outputs.
uTenant celebrates global Earth Day by looking into how supply chain and logistics professionals can ensure their warehouses are more sustainable and environmentally friendly.
What is Earth Day and how does it relate to sustainable warehousing?
Earth Day engages more than 1 billion people every year and has become a major awareness campaign, highlighting how important it is to protect the planet. Today 51 years ago, the emerging public consciousness of our planet through the modern environmental movement started.
According to the World Economic Forum, the real estate sector in general uses more energy than any other industry, consuming over 40% of global energy annually. It is expected that these buildings will use 12% of global freshwater by 2030.
Did you know for Third Party Logistics providers (3PL) in particular, utility bills account for at least 10% of company revenue? You can reduce this by implementing environmental friendly solutions.
What does this mean for warehouses?
Sustainable development reduces the impact on the environment through the use of alternative materials, life cycle of the construction, design, operation and demolition of industrial facilities.
Positive impacts of sustainable warehouses:
Reduces the consumption of energy, water and other materials
Improves the quality of indoor conditions
Prevents or reduces negative impact on the environment
Sustainable warehouses are buildings whose location, design, construction, use, maintenance and demolition are carried out efficiently in terms of energy, water and materials, while providing a healthy and comfortable indoor environment and long-term benefits for owners, users and society as a whole.
When you think about warehouses, you may already have an image in mind. You imagine a room full of pallets ready to be distributed. When you think about sustainable warehouses, how do you imagine them? What are the first characteristics that come to mind?
Sometimes these thoughts are related to solutions that may disturb the warehouse process or reduce the use of warehouse technologies which are not acceptable from a logistics point of view. Therefore, it is important to have an holistic idea of sustainable warehousing to achieve maximum efficiency and identifying first that sustainability does not need to increase the upfront capital cost at all.
How can your warehouse be part of the positive impact on the environment this year?
Here's some criteria for a sustainable, best-in-class warehousing. The aspects presented should be supplemented with technological and organisational decisions.
Global examples:
NewLogic III building, nicknamed 'The Tube'


This 60,500m² warehouse and office space is airtight with extra insulation. A photovoltaic system (solar) on the roof consisting of 11,620 panels generates more electricity than the building consumes, with excess power going into the grid, meaning it is both energy and CO2 neutral.
The warehouse has natural light flooding through large triple-glazed windows, reducing the amount of electricity needed for lighting and makes it a more pleasant space to work in.
The building also features a heat pump, automatically dimming LED lighting, charging points for electric vehicles and technology that monitors water consumption and CO2 concentrations.
National Examples: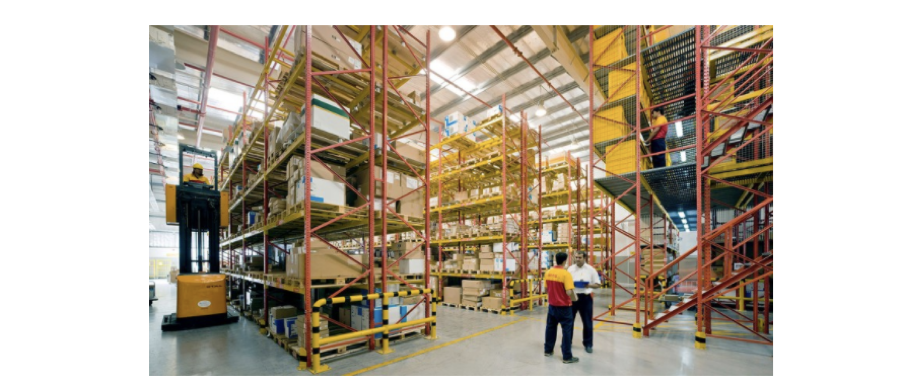 Logistics companies like DHL Supply Chain and Toll Group have both recently built carbon neutral industrial facilities, certified under the National Carbon Offset Standard (NCOS) for buildings.
The industrial building received a Green Star Rating by the Green Building Council of Australia (GBCA), with sustainability initiatives which include LED lighting upgrades and the installation of a 200kW solar PV system. Furthermore, forklift charging is also staggered to reduce peak demand.
Deutsche Post DHL (DPDHL) Group, of which DHL Supply Chain is a division, has had a comprehensive climate protection program in place since 2008. This GoGreen program was initially aimed to have a 30% increase in the carbon efficiency of its business by 2020, but that goal was reached early in 2016. In 2017, the Group set itself a new target of operating completely emissions neutral by 2050. It was the first logistics company to make such a commitment, thereby setting the benchmark for its industry.
Toll Group claims its custom-built Nike warehouse in Altona North, Melbourne, has become the first-ever facility in Australia to achieve a whole-of-building carbon neutral certification under NCOS.
---
Simple changes to create a sustainable warehouse:
Electric forklifts:
Eliminate the need for gas and oil. Not only is this good for the environment but it is also safer for employees. They produce significantly less noise than those operating on internal combustion. This helps to improve working conditions and reduces the risk of hearing damage in employees

Energy management system:
With the integration of timers, thermostats, and gauges for all forms of electricity, gas, heat, and water, energy management systems derive the best practices to use what is needed without excessive waste.

Lighting:
Modernised lighting focuses more on providing a true illumination option at a resourceful rate. For example, LED is highly energy-efficient they produce less heat and lower cost.

Waste management:
Identify how to reduce injuries, save space, money, and time with options such as waste compactors. Minimising waste and maximising materials recovery. Nothing needs to go to waste that doesn't need to
---
For any further information on how to reduce your warehousing carbon footprint or improve your warehouse operations, get in touch: chanika@utenant.com.au