Industrial Warehousing and Third Party Logistics (3PL)
What is 3PL?
Often, businesses will not have the resources required to dutifully manage the logistics involved with handling stock, receiving orders and shipping. A business may also not have the requirement for an entire industrial warehouse full of space. Third Party Logistics, or 3PL as it is commonly referred to, allows businesses to outsource the aforementioned operations to companies specialising in industrial warehousing and transportation services. A Third Party Logistics model involves three parties: the product manufacturer, the customer and the logistics company responsible for delivering to the customer. Removing the burden of, what is often, very laborious work, allows businesses to focus on the higher level tasks such as development and sales that will facilitate business growth.
Will your business benefit from 3PL?
The advantages and disadvantages of 3PL have been addressed countless times with the evolution of technology. If a business is comfortable relinquishing part control of their operations to a 3PL provider, then it is definitely something to consider. However, one must always be conscious of a few critical points when engaging a third party provider of any description.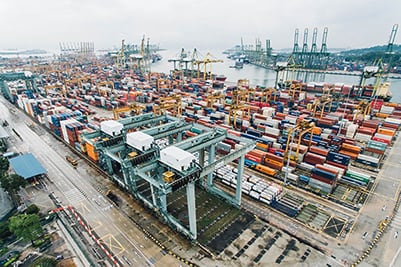 Loss of Oversight & Separation
Most industrial warehouses will be located in the outer suburbs of your state, if not in another state entirely. By separating yourself from your product physically you relinquish responsibility of quality control and order fulfillment. Considering the success of your business will hinge on the quality of your product and the speed in which it can be delivered to your customers, a business will need to consider whether they are prepared to make this sacrifice. Furthermore, is your business prepared to invest in a dramatically different model of operation by contracting a third party logistics provider? Despite the long term ease that a third party logistics provider may be able to provide, the short term restructure and planning needs to be seriously considered.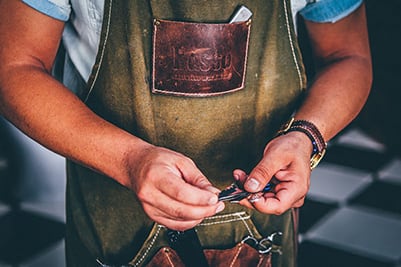 Cost and Time Efficiency
The overwhelming advantage when engaging a third party logistics firm is potential to save your business considerable costs and time. 3PL firms not only offer the convenience of fulfilling shipping for your businesses orders but their industry expertise allows them to navigate new regulations and infrastructures to provide a, considered and maximised service. This increased efficiency provides business owners respite from having to grapple with learning an entirely separate industry from their own ultimately freeing them up for sales and business development. Further, instead of needing to invest in more personal infrastructure and technologies to satisfy growing demand for your product, a third party logistics firm comes full equipped to scale with your businesses growth.
How uTenant can help businesses and 3PL providers
uTenant is a platform that can provide a service for both business and third party logistics provider alike. By personally curating lists of industrial properties based on a businesses requirements, uTenant will find an industrial warehousing solution to suit all needs. Tenants searching for warehousing can specify property features like, cold storage, pallet racking, minimum internal clearance and much more to ensure that the industrial solution is adequate for their needs.
Similarly, third party logistic firms can engage uTenant for their warehousing needs. Whether a 3PL is looking for shared space or a large industrial warehousing solution, uTenant will continually search and contact landlords on your behalf until the ideal space is found.
Above all else. The uTenant platform is free to use for businesses and third party logistic providers alike. Simply click 'Get started' below, create an account and tell uTenant your requirements. We'll do the rest!