Leadership
3 Post-Pandemic skills every Supply Chain leader needs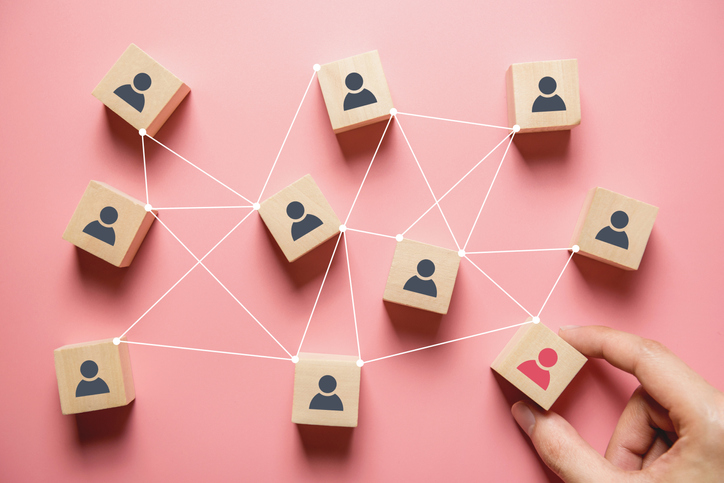 The scale and speed of Coronavirus has (as we all know) posed some enormous challenges for businesses and their leaders around the world. But for the supply chain, we know it has also presented a real opportunity to amend and update processes as well as re-examine strategies to remove unnecessary operations.
Change management isn't easy on a good day, so throw the word 'pivot' into every meeting, a forecast that data can't predict and an uncertain workforce, and you've got a hefty climb ahead of you.
It's true though. We are starting to see the light at the end of the tunnel. However, as we revert back to what we think as a 'normal' work life, these challenges will persist. Along with many other frontliners, supply chain professionals have been the heroes of 2020, and these lessons will play a huge part in the acceleration and innovation of the industry.
As the Christmas lights become our guide out of a mercurial year, take note of the following skills needed to equip yourself for what's next.
Create long-term virtual environments.
You may have on-boarded new staff during the pandemic, meaning they probably haven't met the rest of your team yet. As a start, get everyone together to learn how they work best and, more importantly, how they work best together.
With more teams set up remotely on a more permanent-basis, and with more employees preferring the option to work remotely, you need to create a long-term strategy that will ensure productivity is at its highest.
Get your team involved and concrete expectations around meetings, communication methods and the tools needed to get you there. We recommend Asana and Slack as two extremely useful project management and remote working tools. They have allowed us to stay productive and on-top of tasks while working from home.
Remote working also means you need to create balance between structure and flexibility. Longer-term virtual working gives people the option to work how they work best, which is GREAT. However, when collaboration and accountability is involved, make sure there is still some structure there that will allow these individuals to come together effectively.
And finally under this section, make sure you create a sense of belonging within your teams. Working remotely (whether a choice or not), can be very isolating which in turn, can lead to a lack of motivation. Combat loneliness by fostering connection daily. We have seen this done effectively by aligning a company's greater purpose and mission with each individual, and ensuring everyone feels like they are contributing to that success.
Well-placed wellbeing
Mental health and wellbeing has been (or should have been) a priority for your business from the start, but we understand that it is easy to forget that we work with real people, especially when targets and expectations come relentlessly from clients and/or HQ.
Understanding and managing your team's wellbeing is probably the single-most important skill you can learn in a post-pandemic world.
Firstly, because expectations have changed for employees. They have experienced a world where they can have a fulfilling career AND a life away from the screen. Studies are showing that a better work/life balance actually increases an organisation's success. If you revert back to a pre-COVID way of working, your team will not thrive. Put a healthy work/life balance at the heart of your company values and watch what happens.
Secondly, 2020 has brought all manner of stress to the surface. Arguably, more people have faced anxiety, depression, grief and burnout this year than ever before. Our studies show that 74% of people confirmed that workplace wellbeing was their greatest leadership challenge this year, and said that they have found workforce wellbeing to be a new key part of the" new world" as many professionals struggled with change of work hours, family commitments and restrictions to normal life.
How to do this successfully?
Check in with your team regularly, and encourage them to talk to you about their challenges in a professional setting. The more you understand their very normal and very human concerns the more you can assist with a solution. Not only that, but sometimes people just want to be heard. We are not islands, and the more we understand each other, the easier and speedier we can move forwards.
Model self-care. If you're sending emails at 9 PM, regardless of whether you do or not, your team will expect to also be online. Either make it very clear that it is how you work best and they do not expect the same, or simply refrain from sending out of hours emails where possible. Extra pressure during this time will only damage productivity.
And finally…
Communicate (always) with transparency
Let's face it, no one really has a plan and the term 'fake it till you make it' has been more relevant this year than we've ever experienced, both on a personal and professional level. It is nearly impossible to predict the next phase of the pandemic. Will the vaccine work? Will we see a third/fourth/fifth wave? Will it affect globalisation on a longer-term basis? We simply do not know.
So through uncertainty, and challenge, and failure and pivots and pivots again the BEST thing you can do as a leader and as a business is to throw your hands up and be honest. Authenticity, transparency and realness is your ticket to winning the trust and loyalty of your teams and clients.
Despite 2020 being a year of grief, uncertainty and challenge, we also see it as an opportunity: To learn. To fix. To check-in with ourselves and others. To be thankful. To upgrade. To upskill. And, to eliminate unhealthy habits.
Supply chain professionals, the next decade is going to be an exciting one. Be sure to refill your leadership toolkit with the necessary skills to manage the next ten years.