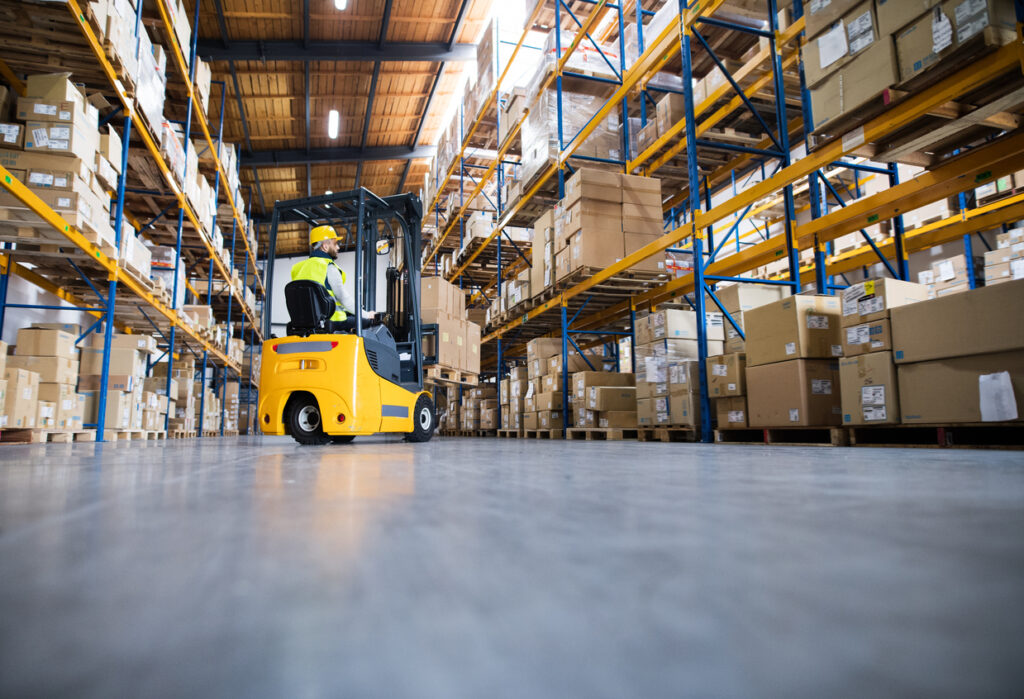 Leasing a warehouse or industrial space requires serious consideration. From air conditioning to loading docks and power requirements, there are several factors to consider before you sign on the dotted line.
Here are five things to consider when finding a warehouse or industrial space for your business:  
Your Power Needs
It is important to know if the warehouse is properly wired to suit your power needs. Consider what your business requires when you inspect the building. If the wiring at the warehouse or industrial space does not suit your requirements, in most cases then you, as the tenant, will be required to pay to alter the wiring to suit your needs. For example, if you are running large electrical units such as air conditioning or any manufacturing equipment, your power requirements will be high and you will therefore require three-phase power to the building.
If you're not sure if the warehouse or industrial space has what you require, it is recommended you hire the services of a professional electrician to fully inspect the building for you. It is best to get a complete electrical assessment before signing a lease for any industrial space or warehouse. This will ensure that the building includes the wiring and power capacity that you require to operate your business on the site.  
Consider Your Floor Load Requirements
Floor load is the load that a floor of the building can support safely. If your business is installing heavy manufacturing equipment, it is crucial you consider the floor load for the concrete slab against your intended use of the space. Some industrial machinery will require a minimum slab thickness to be capable of safely supporting large loads without cracking. If you will be installing or using heavy equipment inside the building of high tonnage forklifts, first ensure that the concrete slab suits your exact weight and floor load requirements. This will save you expensive money and time issues later on down the track.
Will You Require Loading Areas?
Do you require a space that will be receiving deliveries or sending goods from large or long vehicles? Loading areas/delivery docks are important for safe and efficient building access and are often overlooked areas of consideration when leasing a warehouse space. Consider what your company requirement is and allow plenty of access for those goods. Large or long vehicles will require manoeuvring space to turn and reposition. Many older industrial properties may not be able to accommodate large vehicles.  Also do your research on the local road network nearby the facility to ensure roads are compliant with the type of vehicles you will be using, as well as taking into consideration the ease of access and position in relation to major arterials, etc.
Does The Heating, Ventilation and Air-conditioning Suit Your Needs?
When leasing a warehouse or industrial space it is important to consider your company's heating, ventilation and air-conditioning (HVAC)requirements. If the HVAC unit in the building is too small or too big, or doesn't have sufficient units it could cost you financially down the track to have this upgraded to suit your needs. If the building does have what you require, it is still advised you have the unit inspected by a certified HVAC technician to ensure that it is in good working condition before signing a lease.
When negotiating your lease it is recommended you include HVAC maintenance and servicing as a maintenance cost that you are responsible for and any major repairs or replacement as the landlord's responsibility. If either the heating, ventilation or air-conditioning does not suit your company's requirements, it is very likely that you, as the tenant, will be responsible for the cost of the required unit and installation.
Can You Make Changes To The Property?
An industrial lease of a warehouse or space should include any changes that can be made to the property, including modifications or improvements. This agreement should also contain details of who is responsible for paying for any modifications or improvements required, such as electricity requirements, heating and/or air-conditioning or loading dock access. Ensure that the agreement also stipulates who owns the improvements at the end of the lease.
If you're in the logistics and warehouse business and searching for an industrial space or warehouse, register with uTenant to find a suitable space quickly and efficiently. uTenant is simple to use, convenient and online - what could be easier?
Find us at utenant.com.au