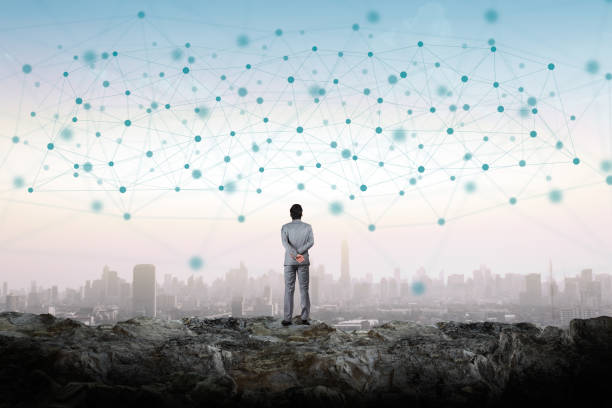 Property matching platform uTenant was created to foster both cost and time efficiencies for the industrial real estate industry. As such, we pride ourselves on being at the forefront of technology, keeping up with the latest advancements in the industry.
Managing the supply chain for your business in today's fast-paced global economy can be extremely complex. The supply chain can cover dozens or even hundreds of stages for months at a time, across multiple locations both locally and globally involving a myriad of people, depending on your product.
Supply Chain – All The Steps
The supply chain in industrial real estate alone can be quite complicated with multiple steps, geographic locations, people and transactions involved in the process. Since manufacturing has become increasingly globalised, the supply chain is more complex that it's ever been.
But what if there were a way to transform the supply chain, creating efficiencies and streamlining the process for industrial real estate?
How Blockchain Can Transform The Supply Chain
Considering this complexity across global markets, there has been an increased interest lately in Blockchain, and how it may have the potential to transform the supply chain and logistics industry.
Blockchain, the technology underlying and enabling Bitcoin,is an open, distributed database of transactions, a digital accounting book with endless possibilities for making everything we do more secure, efficient and quick.
The Many Uses Of Blockchain
Blockchain has many uses that can be applied to all types of contracts, tracking and payments. As all the transactions are recorded on a block it is highly secure because every block links to the one before it and the one after it, and most importantly for the supply chain – highly transparent. While many users may access, inspect, or add to the blockchain data, they can't change or delete it. The original information stays put, leaving a permanent and public information trail, or chain, of transactions.
Furthermore, there is not one central authority over the blockchain, and it's extremely efficient and scalable. Ultimately, blockchain can increase the efficiency and transparency of supply chains and positively impact everything from warehousing to delivery to payment.
A Game Changer For The Supply Chain
If blockchain technology provides us the ability to more securely and transparently track all types of transactions, imagine the possibilities for the supply chain.Every time a product changes hands, the transaction could be documented, creating a permanent history of a product, from manufacture to sale. The benefits would be huge, including:
Reducing time delays and costs
Reducing the risk of human error
Keep a record of the quantity and transfer of assets
Tracking orders, receipts and notifications
Linking physical goods to serial numbers or digital tags
Sharing information about manufacturing process, delivery and maintenance of products
The benefits of blockchain really are endless, providing enhanced transparency, greater scalability, better security and increased innovation for all industries.
The Chain Of Command
A reliable and efficient chain of command is essential for many things, particularly in industrial warehousing, and blockchain has the chain of command already built in, meaning it will eventually be a game changer for the supply chain as we know it today.
Just as blockchain is impacting the way we do transactions in business, uTenant provides a more cost-effective and efficient way for tenants and landlords to interact. 
Streamlining The Industrial Property Approach
Our unique online search functionality provides a streamlined approach to matching tenants and landlords for industrial property. All online and completely free for tenants to search, these issues can be avoided by connecting the two parties directly, without any hidden agendas or fake listings.
In addition to this uTenant will share 10 per cent of whatever fee they make from the landlord with the tenant using the service (not applicable to property in NSW.)
uTenant only provides the details for properties and development sites that are genuine and available, to suit each tenant's specific individual requirements.
If you have any questions about leasing industrial warehouse space, get in touch with us.