How -Tos
uTenant's Pallet Matching Service – What you Need to Know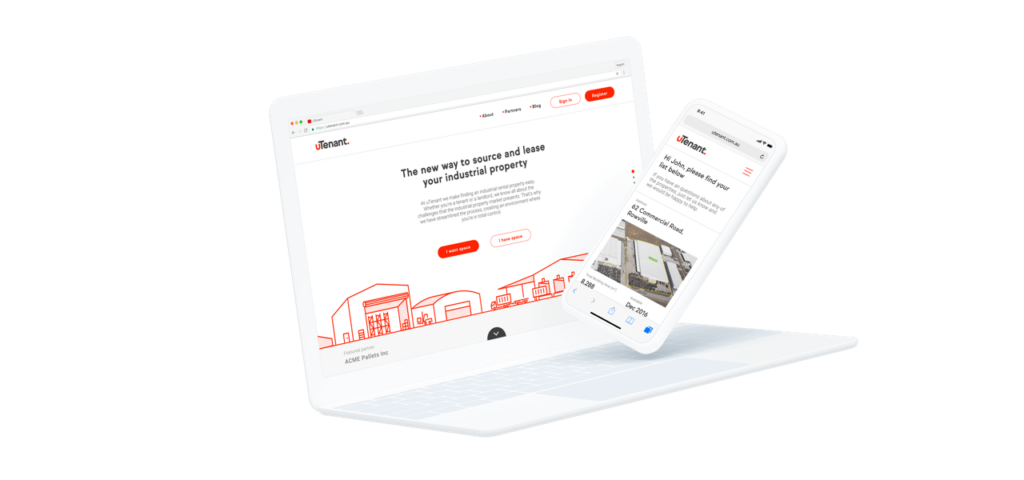 At uTenant, we have had the great pleasure of working closely with Australia's top third-party logistics services to enable product owners, retailers and manufacturers find their perfect warehousing and storage solution.
Since starting, we now have multiple connections within the warehousing and logistics industry, meaning that our network has grown significantly. 
Our pallet matching service was developed to empower two types of tenants - the product owner (or the "shipper") and the 3PL provider. Because of this, we needed to provide an easy-to-use service that benefited both parties.
What is our pallet matching service?
There are a five key things you need to know about our pallet matching service:

1. We don't charge product owners for the service
2. Our platform is easy to use and caters to your unique needs
3. Once you've found the perfect 3PL provider, we will connect you with them
4. We are around to help (for as long or as little as you need)
5. To put it simply, we have created a new way for product owners to find overflow storage and long-term 3PL solutions

Whether you are looking for short or long-term storage options, this service allows you to easily compare our extensive list of 3PL providers and their different rate cards. This service also works if you are looking for overflow storage options. 
We help you create a standardised rate card for the product or service you offer (this is based on your specific requirements). From there, you then have the option of choosing what 3PL companies you would like to work with. Also, we cater to any and all product types - from FMCG products, to retail, to bulky machinery - there will be a 3PL to suit your specific needs. This is all done completely confidentially, so rest assured your personal information is kept safe.
Efficiently, confidentially, transparent, and with no margins. We have created the largest network of 3PL providers to help our customers reach and compare top-quality providers to suit their service and product needs.
Our platform is easy to use and caters to your unique pallet requirements.
Once you've found your perfect match, we connect you directly to your preferred option(s).
We are around to help for as long or as little as you need.
We have simply created a new way for product owners to find overflow storage or a longer-term 3PL solution.

Overflow Storage vs Longer Term 3PL - What's the difference?
Surplus storage and overflow:
Overflow storage is when you have more inventory than your warehouse can cater for. This often happens when a business experiences a rapid growth period, or if your current warehouse becomes overstocked due to slower-moving inventory.
Depending on your requirements, this may be a casual pallet-per-week contract or another agreement to create a simple and good value solution. Simply let uTenant know your preferences and we will use our pallet matching service to find the most suitable 3PL partner for your business.
Longer-term 3PL contract:
If you need a provider to accommodate your unique storage requirements on a longer-term basis, we can connect you with the most suitable 3PL company.

We know that everyone's requirements will differ business to business, because we know that each company and product is unique. So, what you may need could include a special pallet rack configuration, cold-storage, block-stacking, next day delivery, specialised handling or other required processing. 
Whatever it is, we will be able to find a solution that fits you.
It's really simple. One of our favourite quotes is by Gary Vaynerchuk and it goes like this: Truly wanting to help is always the best business strategy.
We are a team that has worked in logistics and warehousing for many years, and we understand the pain points. uTenant was born to create solutions for you. To make processes transparent, confidential, trustworthy and easy.
Pallet Matching - uTenant
At uTenant, our pallet matching service is designed to make businesses' lives easier. We have worked in logistics and warehousing for many years, so we truly understand how difficult it can be to find the right provider for you.

Submit your requirements and find the right storage partner.
---
To use the pallet-matching service, enter your requirements through the uTenant platform here.
This is what it looks like:
If you would like any more information, contact us now.