Warehousing
The 5 Most Important Things to Consider When Leasing Industrial Space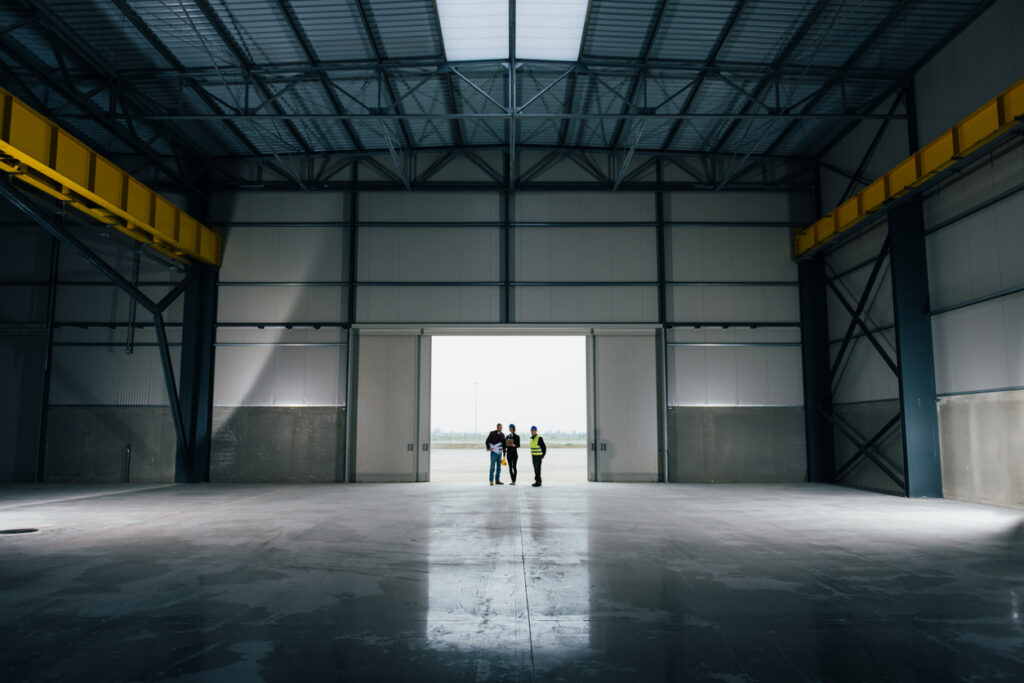 Leasing a new industrial space can be both exciting and daunting. Whether you are upsizing, downsizing or starting from scratch you will no doubt have a lot to do. While you will have numerous operational and logistical tasks to consider when signing a new lease, we have listed what we believe to be some of the most important and commonly overlooked things to consider when leasing industrial space.
Negotiating Industrial Space Leases
Lease Incentives
Lease incentives are great! Rent free periods, periods of rent reduction and fit out allowances are clever leasing techniques that may be used by landlords in a competitive leasing market to make their lease more attractive to potential tenants.
It is important to know the conditions of any Lease Incentives being offered to you. Leases that include free rent periods may offer the free rent up front to offset fit out and moving costs others will amortise the rent-free periods over the length of the lease. It is important to negotiate these terms up front.
Ultimately, landlords want you to succeed and continue to rent their Industrial Space, and as such, are generally happy to negotiate mutually beneficial terms.
Outgoing and Maintenance Responsibilities
Make sure you know what is included in the outgoings budget.
Be aware of what you are obligated to maintain that is not accounted for in the outgoings budget. Will you be required to maintain the air-conditioning, roller doors, etc?
You may be legally required to pay for:
- Council Rates
- Management Fees
- Landlord's Insurance
- Gardening and general maintenance
- Upkeep of communal areas (lifts, stairs, car park for example)
- Maintenance of Installed equipment: air-conditioning etc
The Make Good Clause
The 'Make Good' clause refers to a tenant's legal requirement to leave a leased warehouse or industrial property in a certain condition. Understanding the provisions of the 'make good' clause is particularly important as many of us would assume that the make good conditions would be to leave the property as you received it, however contracts may stipulate other requirements and these are the ones that could prove to be the most costly to you. The make good provisions should be negotiated before you sign the lease.
When ending your tenancy, it is important to understand the requirements of the make good clause and how long it will take you to meet those conditions. It is vital that you have left enough time on your tenancy to ready the property for your leases end.
Notifying Your Landlord Before Moving into your new Industrial Space
Keep track of the expiry date of your current lease. There are a couple of reasons why your lease end date is important. Firstly, as above it can take a substantial amount of time to ready your property to meet your make good obligations. Secondly, you will need to give your landlord notice if you wish to end your tenancy. This stands even if your lease is ending.
Know when your lease is ending and how far in advance you are required to give notice.
Connecting Warehouse Utilities
It can take up to 6 weeks to connect internet at a new location. Most of us are reliant on phones and the internet to continue business as usual. The majority of warehouse management and stock management systems require an internet connection. When making your decision on the perfect facility be sure to check mobile coverage and the type of internet connection available in the area.Once you have signed your lease make connecting your utilities a priority. That way from the moment you move in it will be business as usual.
The Effect of Warehouse Size on Future Business Growth
Try and account for the future growth of your business. Know your future goals and when and how you plan to achieve them. This isn't just good business advice but will also help you when negotiating your lease and deciding on warehouse/operating space.
If you anticipate that you will grow out of your industrial space before your lease has expired, consider warehousing space that allows you to grow. Incentives can be used to assist you in gradually allowing for growth into a larger facility. It is important to note that you will have to commit to this growth for the landlord to offer these incentives.
Growth often happens suddenly and expansion needs to occur quickly. Ensure that you keep your landlord up to date with your expansion plans to have the best chance of their cooperation.
If you have any more questions about leasing industrial warehouse space get in touch with us.