Warehousing
The Top 5 Things You Need to Know About Industrial Leases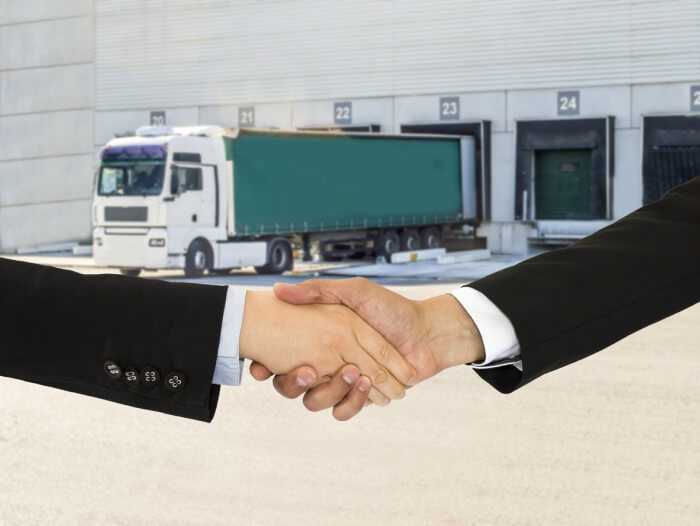 What is an industrial property lease?
An industrial property lease is a contract which sets out the rights and responsibilities of the landlord and tenant of an industrial premises (property being used for industrial purposes). Industrial leases generally apply to premises that are used as warehouses, manufacturing buildings, or industrial sites comprising flex space (a mix of warehouse/manufacturing/R&D and office space).
Key Inclusions of Industrial Leases
Industrial leases contain all the standard terms and conditions found in residential leases and other types of leases such as who the parties are, what their rights and obligations are, the rental amount and when it must be paid, maintenance responsibilities, the duration of the lease and option rights for renewal. While there are many clauses commonly found in an industrial lease which are similar to those found in residential leases, there also other covenants which provide for things like the use of the premises, fit-outs, subletting and insurance.
It is vital that both tenants and landlords are aware of the implications of these provisions when negotiating the terms of the lease. Whether you are a tenant or landlord, make sure you give careful consideration to the following clauses when entering into industrial lease negotiation:
Permitted Use
The permitted use clause dictates what types of activities of allowed in the premises. It is essential that tenants understand these requirements as failure to comply with permitted use may substantiate a breach and the landlord can terminate the lease as a result. You also need to check with your local council before signing the lease that the zoning of the premises you wish to lease allows for the type of business you intend to operate.
Make Good
The 'make good' clause is often one of the most contentious issues during industrial lease negotiations. This inclusion usually means the tenant is required to return the premises back to its original condition prior to the end of the lease regardless of any fit-outs or modifications made in the meantime. Tenants should consider their plans for fit-outs and refurbishment and the costs they could be facing come the expiration of the lease should they be required to make good.
Subletting and Assignment
Having an assignment or sublet clause in place allows for the tenant to find a suitable replacement tenant with the landlord's consent (for a part or all of the space being rented). This can be extremely important from the tenant point of view as you may find yourself needing to relocate or vacate the premises if your business fails.
Insurance
Industrial property landlords may wish to include a clause in the agreement which requires the tenant to take out insurance and name the landlord as an interested party on their policy or obtain insurance with the landlord. The insurance required depends on the tenant's business but can include public liability, general property/theft damage, plate glass window and workers compensation. If something were to go wrong, the tenant's insurance would cover the event.
Industrial leases vs Retail Leases
It is important to note that there is state-specific legislation which governs retail leases, while industrial and other types of commercial leases are regulated by state-specific property and conveyancing Acts. What's more, an industrial lease (being a non-retail lease) can be contracted outside of the property and conveyancing Acts, in which case the law does not interfere with the agreements between the landlord and tenant. Therefore, tenants should enter industrial property lease negotiations with caution and take the time to ensure the lease terms protect their interests and business assets.
Total Real Estate Costs
As a tenant you need to take into account that in addition to your rent you may also be required to cover operating costs such as insurance, maintenance and repairs, taxes and council rates, security services, utilities, and other outgoings associated with the premises. These expenses can be passed from the landlord onto the tenant if they are properly documented in the lease agreement.
Security Bond
It is general practice for the landlord to require a security bond which is paid by the tenant as protection against a default of the tenant not meeting their obligations such as failing to pay rent. The security deposit is generally equal to anywhere between 1 and 6 months' gross rent (inclusive of outgoings). Tenants should budget for a security bond of one month's rent per each year of the lease as a general rule. (e.g. 3 year lease = security bond of 3 months' rent).
The total amount of the security deposit can also be aligned with the amount of lease incentive that the landlord is providing up front in the first year (in the form of rent abatement, rent reduction or fit-out contribution)to ensure they are covered. The landlord may also ask to review your business financial statements for the last 2 – 3 years to help determine the security deposit amount.
Legal Advice
Before entering into industrial property leasing negotiations, landlords and tenants should have a clear idea of the interests which they are aiming to have covered and prioritised under the lease terms.
While it is not required by law, tenants can benefit greatly from seeking legal advice when negotiating a commercial lease. It is important to find a commercially minded legal representative whom you trust. It can be financially beneficial to obtain a fixed-fee quote to avoid extortionate legal bills as a result of needing to contest various parts of the lease.

If you are in need of professional legal advice or representation with regards to industrial property leases, uTenant can point you in the right direction. Get in touch with us today for assistance with industrial property leasing matters.