3PL
What Are The Best 3PL's for SME's?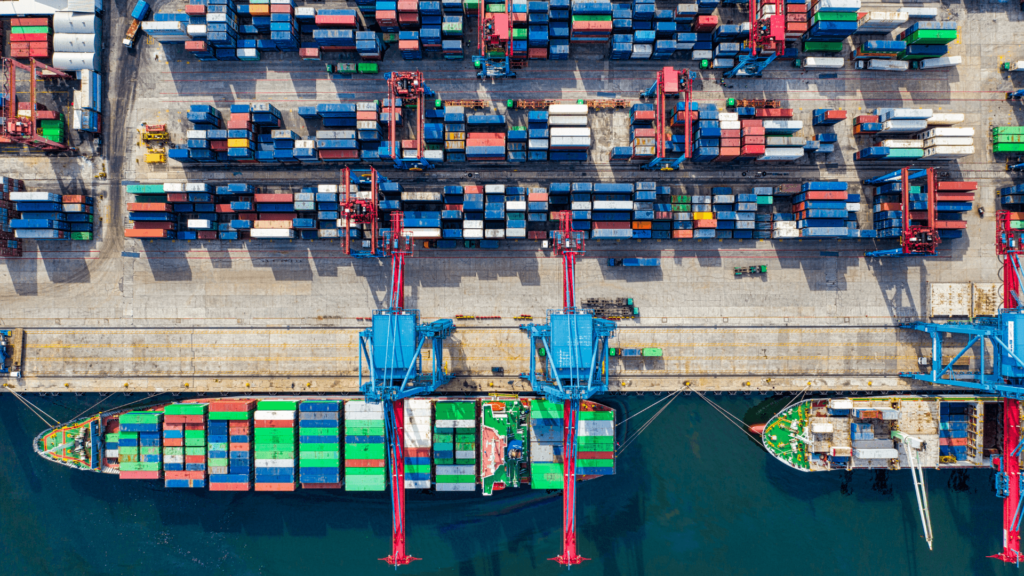 In the world of logistics, it's essential to have the great supportive Third-Party Logistics partner to offer you the services that will help your business grow and to meet your customer's expectations. Yes, Third-Party Logistics (3PL's) provide you with excellent solutions for your Warehouse Management and Small and Medium-Sized Enterprises (SME's). 
The idea of Third-Party Logistics (3PL's): 
Third-Party Logistics (3PL's) is an organisation's use of third-party services to outsource components of its distribution, warehousing, and fulfillment services. The Third-Party Logistics (3PL's) service involves the receiving, storing, packing and shipping of goods. The main motive is to provide services at an affordable cost, and with the potential to reach customers on time in the most convenient way possible.
As An SME, Should I Use a 3PL?
Small and Medium-Sized Enterprises (SME's) have a great advantage over their larger competitors. They can use the power of customisation with the help of Social Media, Product Delivery and Payment Convenience. 
But a key issues faced by SME's is the struggle to have a large enough workforce to help with their logistics solutions. Here, a 3PL can offer their services at a lower cost while still providing great resources.
Benefits of Third Party Logistics (3PL's):
· Scalability:
A 3PL provider can scale overall area, labour, and transportation, based on what is needed. A 3PL is designed to optimise their functions and operations of logistics - essentially, they can scale with you!
· Expansion:
A 3PL makes life easier. Especially when it comes to expanding into emerging markets and new regions. Your 3PL can manage security, global services and proper accreditation to make your expansion more accessible. 
---
Attributes of Top Third-Party Logistics (3PL's) Companies in 2021:
In today's era, logistics services offer great services that are affordable and beneficial to your business, which is why most businesses and Warehouses now use a 3PL.
· Help Other Industries  
A 3PL can serve various industries such as technology and electronics, retail and ecommerce, consumer and many more. 
· They Provide Low Cost:
A 3PL facilitates the merging and delivery of low-weight shipments to the customer. Therefore the cost of the shipment is automatically reduced.
· Shop to Shed:
A 3PL can provide Hybrid Warehouse and e-commerce solutions. 
· Flexibility:
A good Third-Party Logistics provider should be agile and able to adjust to changes. These flexible services include great staff, equipment and technologies to meet the standard deadline.  
· Traceability:
You need to be able to check your goods at anytime and anywhere. Your provider will have the technology that offers you access, tracking and updates to the locations of your shipments. 
---
Best Characteristics of Third-Party Logistics (3PL's) Fulfillment Companies:
All 3PL's provide the basic services explained above. But there are some additional high-tech characteristics offered by these logistics fulfillments. Check them out below:
Accurate order fulfillment and great customer service with real-time performance. 
A top-notch Order Fulfillment process to keep your customers happy and satisfied with your services. 
An online platform that provides best class fulfillments. 
An online fulfillment service to organise and ship your orders for you.
Access to a real-time view of your order status, inventories, pick and pack and return allocation of products.
A complete barcoding system; creating, assigning, printing, and scanning barcodes for all inventory movements. This means you can easily handle storage, transportation and other fulfillment needs on a month-to-month basis.
---
Benefits of Third-Party Logistics (3PL's) for Small Businesses: 
It Saves You Time:
Outsourcing a Third-Party Logistics service can give you more time to focus on your business and manage the service flexibly. 
Provides you resources:
And help you work better in complex situations by offering much needed equipment and resources to complete every individual order. 
It Helps You to Expand Your Network:
Consistent communication for small businesses will help you connect with more professional suppliers. 
---
How can uTenant help?
We can help you find the perfect 3PL match! So, if you are looking for the best Third-Party solution, then we know thousands of logistics service providers available and ready to quote on your work - find out more here.