Warehousing
Your Guide to the Top Warehouse Management Systems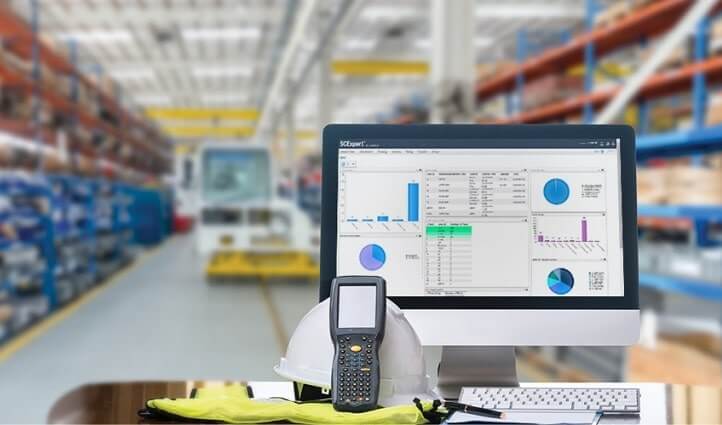 Industrial warehouses are increasingly reliant on up-to-the-minute data to drive their decisions and processes. Due to this, legacy systems no longer cut it in the fast-paced world of warehousing. Customers expect an omnichannel experience, while tight profit margins demand operational efficiency.
An effective warehouse management system allows you to have complete insight and control over all stages of the warehousing journey. However, with so many different types of warehouse management software available, how do you know what management system is right for your business?
How do I know which Warehouse Management System is best?
Whether you are wanting to make inventory management or order fulfilment easier, a good warehouse management system is one that aligns with your business's needs and strategy.
By choosing the right warehouse management, you can expect to see the following benefits:
Visibility over your inventory
Maximisation of your floorspace to minimise retrieval times
Managing your staff efficiently through labor forecasting
Improved customer service by enabling more accurate shipping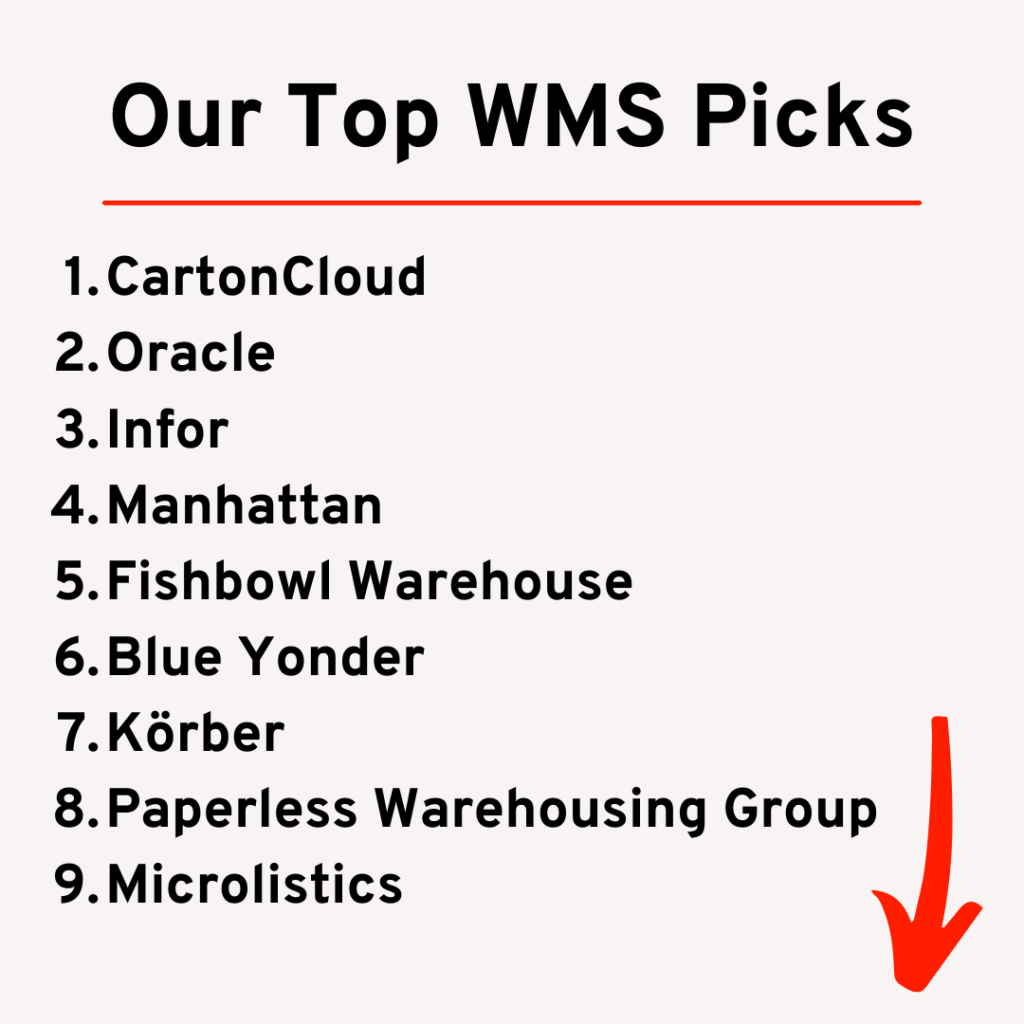 Our top WMS picks
With so many warehouse management solutions out there, it can be difficult to know where to begin.

At uTenant, we are familiar with multiple warehouse management systems and what ones suit specific business's needs. To help you with your search, we have created a list of some of our favourite warehouse management systems.
"An affordable yet powerful solution for small to medium-sized businesses."
CartonCloud is an Australian based logistics software company with a global customer base. Its cloud-based warehouse management system was developed inside a leading 3PL business, so you can be sure it's been designed with real-world applications and solutions in mind.
Why we love it…
Automated Invoicing: Upload your rate cards and CartonCloud will take care of the rest, invoicing your client automatically upon a job's completion.
Visibility for clients: CartonCloud allows your clients to see where their product is and check stock levels at any time of day reducing the time your team will need to spend answering questions about where stock is.
Simple conversions – Lets you automatically scale between measurements, such as cartons per pallet, saving you time and avoiding costly miscalculations.
No lock in – CartonCloud's subscription service gives you flexibility with no lock in contracts.
Daily backups – CartonCloud backs up your data daily, so you can be confident that your information's safe and secure at all times.
Learn more: https://www.cartoncloud.com/
"Transform warehouse operations to meet the challenges of today's demand-driven marketplace."
Oracle is a cloud technology company that provides some of the world's largest businesses with the infrastructure and software to help them unlock efficiencies. Their cloud-based WMS comes loaded with flexible features that make it suitable for companies of all sizes and that have seen Gartner name it a leader in warehouse management systems for 5 years in a row.
Why we love it…
Realtime reporting: Oracle's dashboards give you live information about your inventory and operations. They can also be accessed remotely, so you can make informed and strategic decisions on the fly with confidence.
Workforce Management: Tracking performance and KPIs across a number of tasks is made easy with Oracle, which even allows for results to be broken up by teams or tasks for more accurate reporting.
Value adds: In addition to its standard receiving and putaway functionality – such as booking and managing dock appointments – Oracle lets you configure and manage your own value-add services. Perfect for 3PLs looking to stand out from the crowd!
Real time analysis: Oracle's dashboards give you total visibility over your inventory at all times.
Learn more: https://www.oracle.com/au/scm/logistics/warehouse-...
"Architected for agility, usability, and results."
Infor's WMS is targeted at larger companies who require a comprehensive and customisable platform, capable of advanced inventory and labour management, 3PL billing, complex reporting and more. Infor provides cloud-based solutions to over 67,000 customers across 178 countries, making it a truly global enterprise.
Why we love it…
Visual interface – Infor's interactive interface lets you see a 3D visualisation of your warehouse activity, making it easy to identify and address bottlenecks and inventory issues to increase your productivity.
People Management – View real time performance metrics and manage the assigning of employees to specific tasks to get more out of your workforce.
Value-Added Services – Accommodate personalized service requirements, from kitting, bundling, and light assembly, to compliance labelling and special packs.
Receiving & Put-Away – Infor has lots of receiving and put-away functionality, including appointment scheduling, QC inspections, directed put-away, returns, cross-docking, and flow-through.
Learn more: https://www.infor.com/en-au/resources/infor-clouds...
"Exceed customer expectations in the omnichannel marketplace,"
Manhattan Associates have over 30 years' experience developing and delivering supply chain software, and their WMS is packed with powerful features to help your warehouse operate efficiently. Manhattan is focussed on using advanced algorithms and complex AI to automate as many processes as possible.
Why we love it…
Feature packed – Manhattan comes with a lot of features to meet even the most sophisticated warehousing demands, including value-added services, lot management, serial number tracking and product recall functionalities.
Cycle counting – Save time and money with Manhattan's auditor-approved cycle counting feature, which removes the reliance on physical counts.
Cloud or on-premises – While many WMS operate on a cloud only model, Manhattan gives customers the option of an on-premises deployment strategy.
Multi-tenant – Manhattan's features are designed with multi-tenant operation and omnichannel fulfillment in mind, making it an ideal choice for 3PL providers.
Learn more: https://www.manh.com/en-au/products/warehouse-mana...
"Automate everyday processes and track inventory across multiple warehouses."
Focussed on small to medium businesses, Fishbowl Warehouse is an affordable platform that punches above its weight in terms of features, with all the tools an SME needs to manage and add efficiencies to their warehousing. Fishbowl was founded in 2001 and has since expanded to service over 50,000 customers.
Why we love it…
Seamless Integration – Fishbowl seamlessly integrates with a wide range of other systems, including QuickBooks, Shopify, ShipStation and more, unlocking more efficiency gains through automation.
Modular interface – Customise your Fishbowl dashboard by adding the modules your business needs to optimise workflows and removing the ones you don't need.
Multi-Location Support – Get a strategic overview of how your business is performing across multiple facilities, with Fishbowl's multi-location support. Carry out stocktakes either across your entire business or by location, view analytics on overall trends, and more.
Genuine local support – Fishbowl's support team are made up of real people that you can pick up a phone and speak to – a winner if you have complex questions.
Learn more: https://www.fishbowlinventory.com.au/products/fish...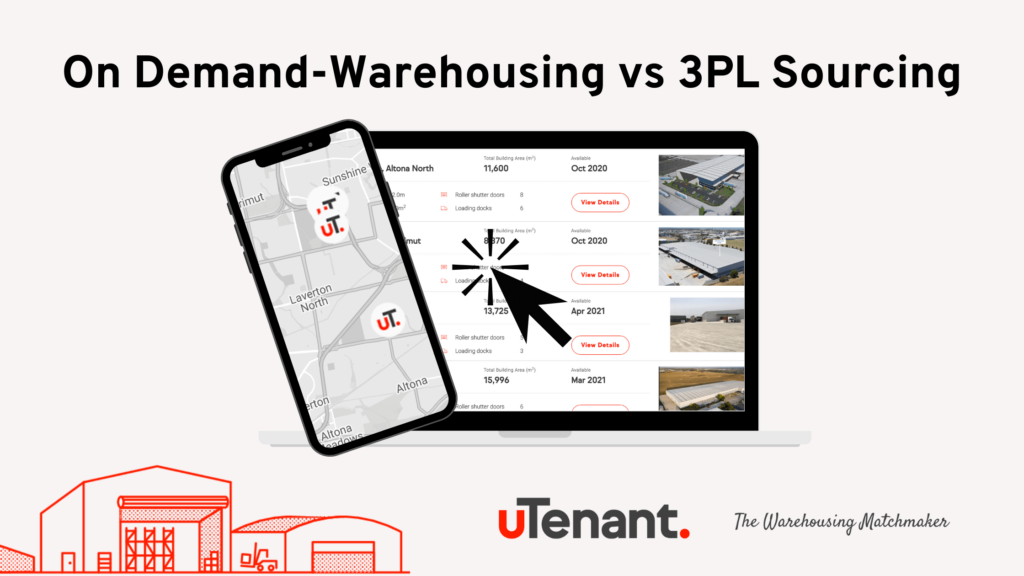 "The right inventory at the right location, right on time"
Blue Yonder, formerly JWA, is a leading force in digital supply chain and omni-channel commerce fulfillment. Their end-to-end supply chain management platform focusses on intelligent automation and innovation and supports over 3,000 customers worldwide. In April 2021, Blue Yonder was purchased by electronics giant Panasonic.
Why we love it…
Labour management – Determines the next, most optimal task with dynamic task management that includes configurable escalation priorities for tasks, based on permissions, priority, and proximity.
Cycle counting – System-directed work for cycle counting provides greater than 99% accuracy, virtually eliminating the need for traditional cycle counting.
Configurable interface – Users are empowered with more flexibility, real-time responsiveness and prescriptive mobile workflows.
Outbound operations – Blue Yonder supports multiple pick methods for travel time reduction and pick efficiency, as well as scan verification to capture UPC, lot and serial number, and more.
Learn More: https://blueyonder.com/solutions/warehouse-managem...
"Agile WMS solutions for the dynamic supply chain."
Körber is an international technology group that provides innovative solutions to a broad range of industries, including logistics. Körber's WMS – formerly known as HighJump – was designed with flexibility and scalability in mind. While Körber's platform is a fantastic out of the box solution, it can be optimised and configured to suit your business's unique needs.
Why we love it…
ERP integration – Körber's platform offers seamlessly integration with major ERP systems, decreasing implementation time and cost through a repeatable process.
Self-directed working – Warehouse workers receive mobile task direction via handheld devices, significantly increasing productivity while reducing training costs.
Scalability – From single distribution centre operations to global enterprises with dozens of distribution facilities, Körber's WMS can support any business's strategic needs through its modular add-ons.
Seamless Automation – Körber's WMS allows you to automate the flow of material through your warehouse, no matter what equipment you're using.
Learn more: https://www.highjump.com/supply-chain-management-s...
"Our name is your solution."
As the name suggests, Paperless Warehousing Group are experts at delivering digital solutions to warehousing and logistics companies looking to streamline their operations. Paperless is based in Australia and created the country's first WMS in 1988. Since then, they've been innovating and evolving that offering into the world-class platform it is today.
Why we love it…
True scalability – Paperless' interface uses modular 'building blocks' that let you add functionality as your business grows and customise depending on your operational demands.
Customer reporting – With its easy-to-use report engine, you can build fully customisable reports directly out of the Paperless software.
Workload tracking – Track both planned and actual workloads, KPI's, and work and idle time. Paperless' Virtual Supervisor also alerts you to missed targets or workload limits, and includes escalation alerts.
Pick & Pack – Paperless supports Pick & Pack for e-commerce or home delivery order processing (B2B, B2C) with full load build, planning, pick to truck functionality and trackability.
Learn more: https://www.paperlesswarehousing.com.au/
"Warehousing made simple."
Melbourne Based Microlistics offer a range of Warehouse Management Systems that come packed with innovative and well implemented features. Part of the WiseTech Global group, it has been helping businesses overcome their supply chain challenges. Not only that, but for over 25 years and has been recognised in the Gartner Magic Quadrant for WMS every year since 2015.
Why we love it…
Task management – Microlistics' real-time, system-directed task management allows you to embed corporate disciplines for processes to achieve measurable and repeatable outcomes.
Flexible automation - develop your own automated processes using Microlistics' flexible rules-based engine.
3PL support – Handling multiple sites and multiple clients is easy with Microlistics. The platform allows you to consolidate existing supply chain software and to easily scale into new locations on a permanent, seasonal or 'pop-up' basis.
Powerful insights – Gain insights into all aspects of your operation with Microlistics' analytics dashboards, which give you a clear overview of labour productivity, inbound & outbound trends and performance, warehouse space, inventory levels, stock movements and more.
Learn more: https://www.microlistics.com/
---
How to find your warehouse management match
Before choosing a warehouse management system, consider the following:
Your current set-up and processes
Your current and future strategies
Your customer base and their requirements
Off the back of this, look at which WMS will integrate and align with all of them.
While the systems we've listed in this article are great, there are many other options that may be more suited to your business. Many companies even offer free demos so you can get a feel for how the system works and if it's the one for you.
Contact Us
Not sure where to start? uTenant can help you when it comes to what warehouse management system is best for your business, as well as discuss how to best optimise your warehousing operations.

Call us for a free, no obligation chat.
uTenant -
61 398 850 990
admin@utenant.com.au
Good luck on your quest for efficiency and warehousing excellence!