Warehousing
5 Global Trends Shaping the Warehouse Industry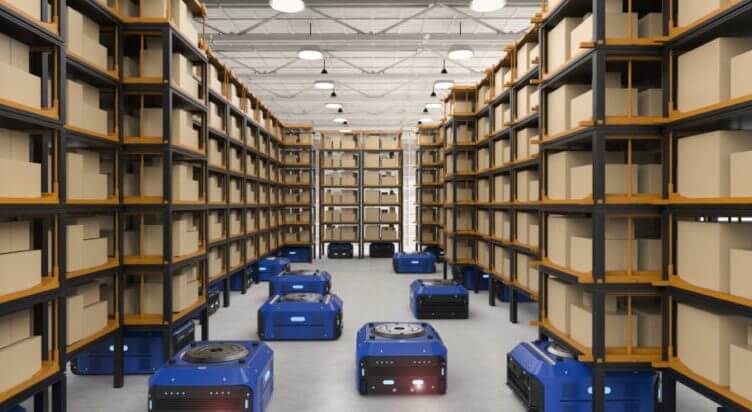 We are FINALLY seeing a shift in the way businesses perceive the warehouse. Moving from 'cost-centre' to 'control centre', effectively managed warehouses will play a huge part in the transformation of your business success story.
In the US and Europe in particular, we are seeing companies invest in automation in order to achieve fulfillment targets, keep up with customer demands and sustain growth objectives. Driven by the revolution in consumer expectations, service requirements and order characteristics, this trend in itself fuels a new, innovative type of warehouse that is highly agile, responsive, visible and connected, and one that combines the capabilities of Man and Machine.
As warehouses ride this new wave of technology, it is exciting to see innovations in robotics, augmented reality, autonomous vehicles, IoT and sensor technology which in itself births something totally new - the smart warehouse!
In Asia, we see businesses prioritise efficient transportation and internet connectivity.
But one key trend that is visible globally is the arrival of digital transformation and social commerce. Ie - migrating business transactions online.
uTenant works hard to ensure we match the right landlords with the right tenants, so when you lease a new industrial space, we make sure it meets your operational and logistical needs (read more about the five to things to consider when leasing industrial space here.)
It is essential to stay in the loop when it comes to warehousing trends. In an overly saturated market falling behind could mean your competitors could scoop up your most loyal customers.
Here are the top five global warehousing trends we seeing at the moment:
1. Delivery time is your key competitive differentiator
Price is no longer your key competitive differentiator. As Amazon leads the charge in fulfillment expectations, consumers now compare fulfillment responsiveness. Research is seeing delivery times get shorter over the next three years as well as finding that consumer expectations are only going to increase in importance. Meaning that if your business doesn't prioritise delivery time, your customers are more likely to look elsewhere.

2. When it comes to reverse logistics, it's all about Social Media commerce!
Social Media commerce will make your reverse logistics operations even more important to get right. As online shopping sees increasing trends in social media 'impulse buys', social media buyers are expected to account for a fifth of all online shoppers who make these returns. It goes without saying that as social media platforms make it easier to buy products directly, businesses need to streamline their reverse logistics operations to ensure a seamless customer journey.

3. Creating a better Warehouse Management System (WMS)
A warehouse runs most effectively when it has an effective warehouse management system (WMS). Like partial automation using conveyors or automated sortation systems as well as transport management systems, voice recognition, AGV's and palletisers. These technologies are a huge priority for warehouse executives as businesses make sure their operations are running smoothly and more efficiently.

4. Strengthening your warehouse workforce
In Australia, a tight labour market remains a huge challenge for warehouse operations managers. Attracting and retaining a qualified hourly workforce is a critical issue, especially as we navigate the road to COVID recovery. This means that businesses will need to strengthen their warehouse workforce by changing pay structures, creating more enhanced training programs, and by offering personal and professional development in both the technical and soft skills. Without a strong and agile workforce, businesses will not be able to reach their digital and omnichannel expansion goals.
5. Improving your customer journey with increased visibility
Especially in retail, the fulfillment service drives loyalty and gains market share, so it is vital for businesses to invest in better tracking systems so your customers have full visibility over the location of their packages. UPS already offers a 'Follow My Delivery' experience where you can see the truck carry your package using a live map that is updated every few minutes. This type of GPS tracking is only going to become the new normal worldwide.
Equally in the B2B sector, maintaining an optimal level of inventory reduces out-of-stock challenges and therefore minimises expenses related to supply storage. Using technology to add an extra layer of planning and efficiency allows you to see up-to-date locations, and ETA of shipments will lower operations cost and help maintain your competitive advantage.