3PL
7 secrets to finding the right 3PL provider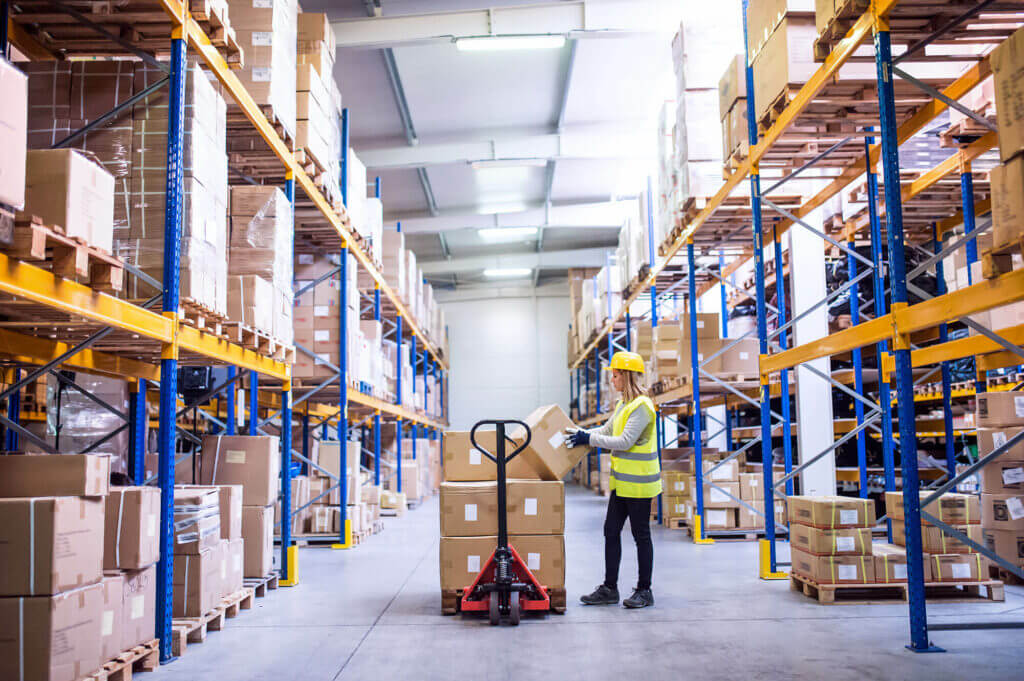 Before we delve into how to find a 3PL provider that will suit your business requirements, it's best to look at why you might need one.
3PL's save you time, freeing up your resources to focus on your business' core competencies
3PL's CAN save you money. In-house warehousing, inventory and logistics is a costly process and even more so when trying to race your competition. With the resources already in place, 3PL's can allow you to steer your spending elsewhere.
A good 3PL is up-to-date on the latest trends and tech, helping you provide better customer service and a more streamlined and efficient operation.
3PL's can customise to your exact requirements and adjust as you grow
3PL's have the network. And access to this network of carriers gives you a better service and a better rate
Sounds good, right?
But like just about everything out there, we have a lot of choice when it comes to deciding which 3PL is going to better meet our requirements.
Consider these things before you decide to invest:
Is your business shipping more than 400 orders a quarter?
Are you in need of overflow storage as you manage new inventory challenges that were impossible to predict due to COVID?
Are you looking to save money on a warehouse lease?
Are you growing quickly? And/or looking to break into overseas markets?
uTenant's greatest pride is that we are expert in finding and matching the right 3PL providers with the right tenants. For free. So we have some experience in what it takes to find the perfect match.
Here's what we've come up with:
3PL's are not and should never be your backup plan
While 3PL's are great to manage overflow storage when things get desperate, it's not always a guarantee that the right provider will be able to manage your requirement. You can miss out on a lot of benefits this way. Don't settle and make sure you give 3PL's the opportunity to better service your business.
Ask their speciality
Like all people and businesses out there, we each have our USP. Make sure you know what your 3PL matches specialise in. Their niches could range between flatbed services, ground expedited and global shipments. Be sure to explore and find the one that best suits your needs
Less doesn't always mean more
Consider more than just the price when looking at quotes. Take into account the quality of carriers and how the 3PL selects their carriers. A good 3PL (at bare minimum) ensures their carriers are equipped with the necessary safety ratings, verified insurance and have a reputation of strong business history.
Technology is key
A good 3PL's operating system should be scalable and sophisticated when it comes to their technology. Also make sure to double check that their technology incorporates with your ERP system.
Technology such as tracking, real-time visibility and good EDI communication needs to be at the top of your list when choosing the right 3PL. Discuss with them what technology they are investing in and make sure they are not just maintaining their traditional legacy systems.
Future growth
A good business leader looks always to the future, and a good 3PL needs to also do this. Ask them how they plan to scale so that when you grow, your 3PL can grow with you and continue to meet your needs. This means you don't need to change providers later down the track.
Reviews, reviews, reviews!
While it may seem obvious to check the reviews, don't be afraid to dig a little deeper. You need to make sure your 3PL has a long-standing and solid financial history. By reaching out to their partners, you minimise the risk of choosing a provider that will fail due to financial challenges. 3PL's with a better financial standing will have more resources to invest in you and your requirements, and will be more likely to survive unpredictable disruptions.
Consider getting help
You know your business and it's logistical needs better than anyone else, but you might not understand how the right 3PL partnership can impact your operations and profitability. Seeking assistance when choosing your 3PL provider will simplify your process and save you time.
uTenant is proud to offer a free service to all tenants looking to match with the right 3PL provider. Our expertise in 3PL Contracts & Logistics is long-standing, and we are more than happy to be involved as little or as much as needed.
Get in touch here: https://utenant.com.au/third-party-logistics-request