3PL
How the right 3PL fits into your omnichannel strategy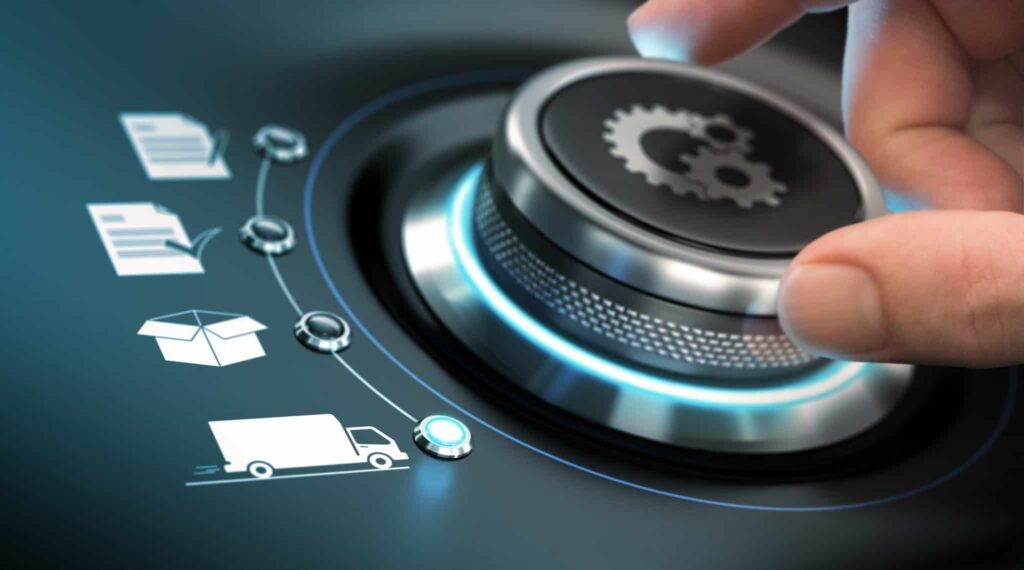 Just like the rest of the world, Australia has seen a huge rise in omnichannel retailers. As the pandemic has accelerated online buyer habits (with over 2.14 billion of us expected to online shop in 2021 (*Statista)), 3PL providers are ready to apply best practice transportation management tools to your business.
The reality is, 3PL providers are expected to be ahead of the curve and have needed to adapt their processes to become more agile and responsive than ever. Changing consumer demands and the backlash of a global pandemic have meant an acceleration to, not just eCommerce, but to a perfectly smooth, customer-friendly and speedy delivery process.
---
---
Customers can now buy products through many different channels meaning the supply chain is more complex than ever. Moving from purely store delivery to store PLUS home delivery, there are now so many points of consumption. And not only that, order numbers are drastically increasing meaning speed, efficiency, and accuracy of delivery is more important than ever.
The pandemic has seen retailers needing to provide products that are available both in-store and online, as well as technology trends that make the purchasing journey as smooth and as easy as possible. This means at the touch of a finger, their purchase is paid-for and ready for next-day delivery. Expectations like these has businesses scrambling to improve their supply chain and logistics operations to ensure 5 star user experience.
As we see these trends continue to grow, third party logistics can help your business conquer the omnichannel world.
Common omnichannel logistic challenges retailers may face include:
A segmented supply chain
Unreliable Order Fulfillment
Poor visibility of inventory in transit
Lack of inventory visibility
Reverse Logistics
Lack of access to regional resources
Increasingly complex shipping strategies
Implementing the right 3PL strategy
How your 3PL can help:
The possibility of cheaper freight spend
Higher levels of customer service
Experience and networks in the field
Faster, more accurate shipping
Value-add services including small package management
Best practice logistics management and the benefits of working with a 3PL:
Understanding possible weaknesses in your supply chain
Identifying opportunities to maximise efficiency
Strategic management of inbound and outbound services
Better visibility into shipment status
Up-to-date technology like tracking systems, Blockchain and IoT
Options for multiple carriers and other modes of transportation
Integration of 3PL systems into your current system
Improved customer communication and experience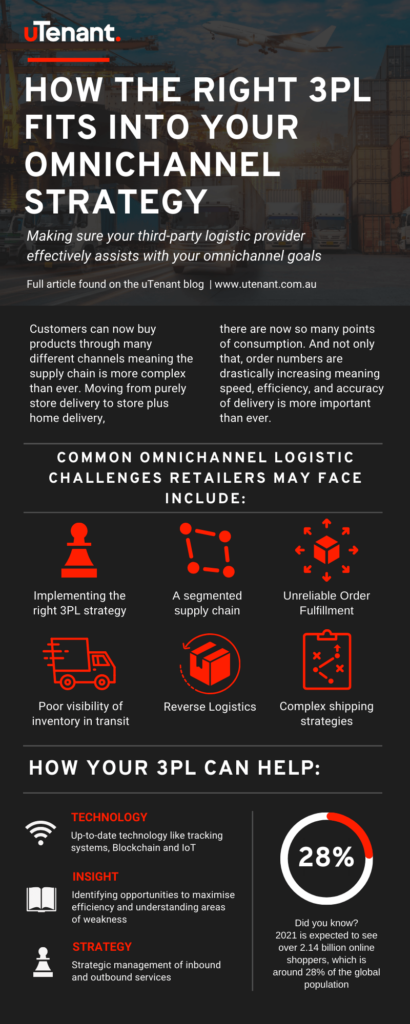 Collaboration is key when integrating your 3PL provider into your omnichannel strategy.
You need to be merging both your inbound and outbound logistics, your supply chain management systems need to communicate and automation absolutely has to be the priority wherever possible. Retailers and shippers need to be using 3PL services to achieve a better transportation management and eCommerce success.
---
Connect with uTenant today if you're looking for a more appropriate warehouse space or a 3PL partnership to manage these demands in 2021 and beyond. We are proud to say we're fully confidential - book a free consultation today