Warehousing
Examples of Effective Warehouse Picking Strategies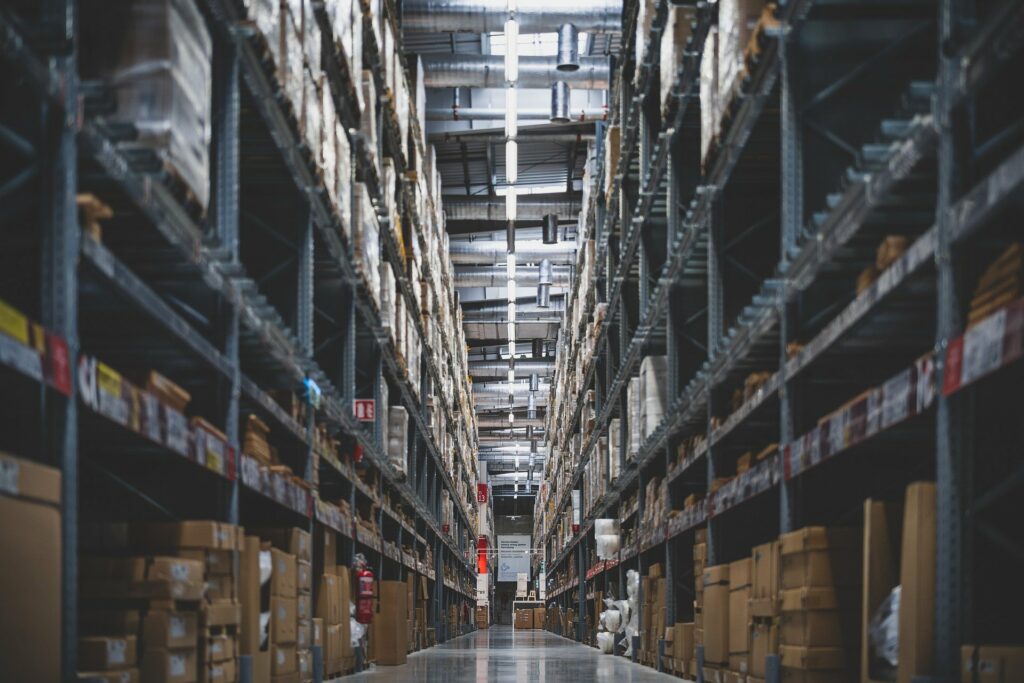 Warehouse order picking is the method of locating and extracting products from a warehouse to fulfill your customer orders.
In the world of logistics, Effective Warehouse Picking Strategies (EPS) increase your business efficiency. Even during the pandemic era, effective Supply Chain Management and EPS, will help you facilitate timely delivery and optimised distribution factors.
Examples of Effective Warehouse Picking Strategies:
There are several warehouse picking strategies that can assist you streamline your warehouse operations. These various strategies and picking productivity formulas must be considered to arrive at the right picking strategy to improve your business. 
Let's look at some of the commonly used traditional order picking strategies.
Batch Picking
Batch Picking is also known as cluster picking. Here, the picker will pick several different orders at once, reducing repetitive trips. The picker can stay in the same area saving time and increasing picking productivity performance. 
Zone Picking
'Pick and Pass' is the common objective of Zone Picking. With this, the picking location is divided into individual pick zones. Order pickers are assigned to these particular locations and will only pick items within their zones. 
Wave Picking
Wave Picking is the variation of Zone and Batch Picking that is effective for EPS with huge Stock Keeping Units (SKUs). Pickers operate based on a catalog to develop the best outlining, timely delivery, and the current location of each item. Then, based on the group, pickers evaluate premium waves and complete the task based on time.
How to improve Warehouse Picking Rate?
Pick rate also comes under Effective Pick Strategies (EPS). Multiple effective factors help you improve your pick rate including storage strategies, managing the product slotting, kitting and assembling products, practices, light indicators.
Here are important ways to improve the pick rate. 
Use the Right Tools & Technology
Utilising the right tools helps you to improve performance. It's imperative to pick strategies matched with techniques that allow you to work better. So, make use advanced technology and tools that have cutting-edge features to increase production & execution quality. 
Choose your Warehouse Picking Strategy Wisely
Be mindful while choosing your picking strategy. Different Effective Pick Strategies (EPS) are used for various businesses and integrate them with solutions will always help you efficiently accomplish growth.
Optimise your Warehouse Design
Understand the core basics and flows of your warehouse. Use automation as much as possible to reduce cost, labour time and improve picking rates.  
Advanced Robotic Picking is one of the promising & trending picking strategies, which has gained popularity in many warehouses and manufacturing environments because it increases production rates by reducing labour time. Automated Storage/Retrieval System (AS/RS), Goods 2 Person (G2P), Automatic Guided Vehicles (AGV's) are trending strategies used for different warehouse management.  
What is Robotic Picking Strategy?
Smart Technology and Automation together perform better and provide the ultimate Robotic Picking strategy. It is ahead of traditional picking strategies like batch picking, zone picking, wave picking, and voice picking. The Robotic Picking Strategy is an advanced technology, where systems use a robotic device that travels the passages independently, retrieves the products, and brings them back to a picking station. 
What are the benefits of using the Robotic Picking Strategy? 
Reduces Time of Travel and Improves Efficiency: 
Robotic picking reduces travel time. Collaborative AI Robots optimise pick routes in real-time, so it's effective to reduce time and improve Warehouse Optimisation Efficiency. 
Improve Flexibility and Scalability:
AI equipped Collaborative Robotic picking doesn't need to have infrastructure changes in your facility or warehouse. They work with existing infrastructure and help to improve Scalability. 
Accuracy Acceptance:
Robotic picking will help you boost customer satisfaction by enabling super-fast, accurate deliveries. They offer Intelligence Advantages that allow you to optimise performance quickly.
Warehouse Picking and Packing Best Practices
Speed and accuracy are the main factors that help pick and package services and make them quick and accurate. 
Integrated WMS (Warehouse Management System): 
WMS is a perfect choice to increase order-picking productivity because the integrated advancement will guide inventory optimisation, inventory data, shipping orders, and advice on replenishment of inventories.  
>> See a review of our top Warehouse Management Systems here <<
Make The Picking and Packing Process more Automated: 
Automotive Strategies will allow you to free up your workers to do other essential tasks. Automotive functions support Effective Pick Strategies (EPS) to run efficiently, accurately, and smoothly. 

Do Effective Warehouse Pick Strategies (EPS) help to keep the product safe from damage?
If the question arises regarding the condition of your products, don't worry because Effective Pick Strategies (EPS) also prevent the products from damaging during order fulfilment. To get high success, it's essential to select and commit to the best picking strategies that make effective growth in your management. Effective Pick Strategies (EPS) ensure the safety of products by optimising productivity simultaneously and use the right Technology Management Strategy. 
Get in touch
For more information on how to optimise your picking strategies, contact the uTenant solutions team for a complimentary chat - chanika@utenant.com.au