3PL
How to avoid a 3PL mismatch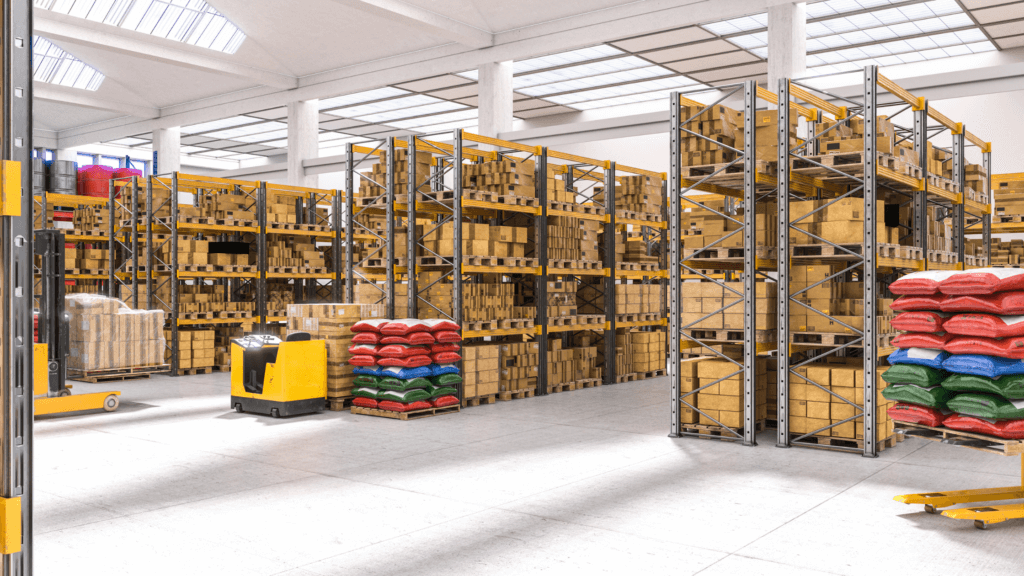 As more businesses turn to Third Party Logistics (3PL) to help meet the growing expectations of their customers, the market has become increasingly cluttered and competitive. There are now hundreds of 3PL providers in Australia, each with different pricing models, distribution networks, and value adds. But with so much riding on your logistics and distribution network, how can you be sure your selecting a suitable 3PL partner and not a weak link in the chain?
Why choosing the right 3PL matters
A good 3PL is much more than just a supplier – they're a strategic partner that can help take your business to the next level. We've already covered the many benefits a good 3PL can bring, and it goes much deeper than simply storing or delivering your goods. They can unlock efficiencies, secure you good deals through their economies of scale, assist with final mile deliveries and add value in many other ways.
On the other hand, partnering with the wrong 3PL can damage your bottom line, dispatch times, reputation, and more.
How to avoid a 3PL mismatch
Fortunately, there are many skilled and suitable 3PLs for you to choose from. In fact, it's easy to feel overwhelmed by all the options available to you. So rather than tell you what to look for in a 3PL provider, here are some things to avoid so you can narrow your selection down. Ask yourself these 6 questions when exploring your options and you'll be left with a pool of reputable and relevant providers to choose from.
1. Do they align with your strategy?
One of the biggest mistakes people make when choosing a 3PL is to not view the decision through a strategic lens. Your provider will form an integral link in your logistics chain and therefore must be able to support – and hopefully catalyse – the implementation of your strategy.
If you're planning to grow, expand into a new market, introduce new products, or any decision that will impact your warehousing and logistics requirements, you'll need to ensure your 3PL can meet them. Even if you take a short-term view and simple require some overflow storage, thinking about the next steps strategically can help you avoid a mismatch.
2. Is the price too good to be true?
The old adage, "buy cheap, buy twice" certainly applies when selecting 3PLs. Basing your choice on price alone is another common mistake that can end up frustrating you in the short term and costing you in the long run. If the price seems too good to true, it could because it is, so check for hidden costs or complex, opaque pricing models that can result in you paying more than if you went with a "more expensive" provider.
Some cheaper providers cut costs by having inadequate insurance arrangements in place, which can leave you exposed if your inventory gets lost or damaged. So, before you sign on with any 3PL (low-cost or not), be sure to take a close look at the fine print around insurance and make sure it covers you should the unfortunate happen.
3. Can they integrate with your systems?
With so many various eCommerce platforms and systems out there, don't assume that every 3PL will be able to integrate with the ones that your business uses. A lack of proper integration means you're both acting on out of date information, which can result in issues with inventory management, create delays in delivery, and culminate in an unpleasant customer experience and lost profits.
4. Can they offer you additional value?
To help them stand out in a crowded marketplace, many 3PLs offer a range of extra "value add" services. Generally focussed on fulfillment, these can range from packaging goods and kitting them together to your specifications, through to last mile delivery and even assembling items ahead of dispatch. 3PLs also have a lot of experience in logistics and can provide support in the way of advice and guidance around strategy and compliance.
Leverage these insights and services by ensuring you partner with a 3PL that aligns with your business' needs. Some value adds might sound great in theory, but if you have little need for them, you may be better off with another provider.
5. Do they raise any red flags?
This might sound obvious, but there's a surprising number of businesses that select a 3PL based on one or two main factors without doing their due diligence. To avoid a mismatch, try not to get too myopic and instead take a more holistic view of providers, paying close attention to any warning signs they might not be right for you. Look online and see if there's an influx of negative reviews that might suggest poor service; ask industry peers if they've heard anything that's cause for alarm; check for news stories highlighting any ongoing issues; or take a look at any readily available financial statements to ensure they're in a secure fiscal position. As you would with any other business decision, doing your research is an important step in avoiding partnering with a 3PL who could turn into a lability.
---
Protecting yourself
Even after you've ruled out incompatible 3PLs and selected one that seems right for you, there are still some measures you can take to minimise your exposure to risk.
Setting KPIs helps manage expectations for both you and your 3PL and protects you should they fail to meet them. KPIs vary from business to business, so think about about the metrics that are most relevant to you and your USP. Some common KPIs include in on-time shipping percentage, cost per unit shipping, inbound receiving time and shipping accuracy.
In addition to your KPIs, be sure to get any additional promises around performance, pricing, scheduling, or value adds in writing. While you hopefully won't need them, having a record of these commitments not only covers you if things go south, they can help you and your team make strategic business decisions with added confidence.
---
Finding 3PLs made easy
While sorting through 3PL providers can take a bit of time and effort, it can really pay off in the long run. Fortunately, our value-add service takes the pain out of this process by matching your unique business needs to 3PLs.
Find out everything you need to know about uTenant's pallet-matching service here
---
Want to learn more?
To learn more about finding the right 3PL to partner with, contact our helpful team at admin@utenant.com.au